KPMG: A third of Scottish consumers believe metaverse will be widely used in next decade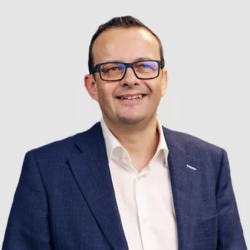 New research released today from KPMG UK has revealed that 39% of consumers in Scotland think that the metaverse — a virtual-reality space in which users can interact with a computer-generated environment and other users — will become widely used in the next 10 years.
The professional services firm polled 250 Scots asking for their views and found that the nation is divided on what the metaverse is best used for, and how long it'll take for it to become widely used.
Nearly a third of Scots have positive opinions of the metaverse (29%) and just over a third (35%) have negative opinions of the metaverse, but over a third (37%) don't know enough to form an opinion or have no opinion.
---
---
Ian West, head of technology and alliances at KPMG UK, said: "Perceptions of the metaverse from Scottish consumers seem broadly positive but there is more to be done by those who seek to pursue metaverse applications to persuade potential customers of its benefits. One of the main issues with the metaverse is that there is a lot of confusion around what it is. Some people argue it's been around for years through things like gaming headsets, so being clear around what a metaverse future looks like will not only help consumer confidence, but business confidence too."
The views of consumers correlate to those of global technology, media and telecoms (TMT) executives, based on a separate KPMG study conducted by Forrester Consulting. TMT leaders' metaverse investment strategies shift looking through a long-term lens.
Over the next five to 10 years, 84% of respondents said they plan to increase or maintain their investments in the metaverse. Most of the global TMT survey respondents do not believe that the main metaverse use cases are likely to go mainstream for at least four years – and many feel they may take as much as 10 years or longer.
According to the consumer polling, over a third of Scottish consumers said they would use the metaverse for entertainment (35%), while one in five said they'd use it for education (22%). A total of 20% think they would use it to shop, while another 18 per cent would use it for work. Consumers were least likely to use the metaverse for socialising.
When asked whether they would shop in person, online or in a virtual reality store, over 50% of consumers said they would do at least a little bit of their shopping virtually over in person or online.
Younger consumers are more optimistic about the metaverse and keener to use it for activities than the older age groups. Two thirds of 18 to 24 year olds have a positive opinion about the metaverse along with over 50% of 25-34 year olds. Only 18% of 18 to 24 year olds have a negative opinion, compared to 42% of 55 to 64 year olds.
Mr West continued: "There is clearly some interest from consumers when it comes to the metaverse but businesses need to think about their audience and end goals when creating their metaverse strategies to set themselves up for success. If they can link it to a measurable return on investment – and they address their customers' demands through the technology then we are likely to see a successful metaverse.
"Ultimately for the metaverse to become a success, it needs to convince a mass audience. Businesses can invest in the technologies but unless there is customer demand for it, it won't be as successful as the potential it holds."