KPMG appointed administrators of construction firm Carbon Dynamic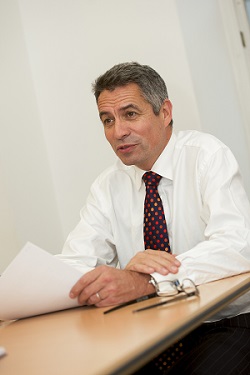 Blair Nimmo and Geoff Jacobs of KPMG have been appointed joint administrators of Invergordon construction firm Carbon Dynamic.
Carbon Dynamic, or CLDB Limited, specialised in the design and manufacture of bespoke timber modular buildings, designed to be low-energy, highly-insulated and constructed from locally-sourced materials.
The company had invested around £1.3 million in research and development to develop the modules since its inception in 2012, and grew its turnover to £3 million in the year to May 2018.
---
---
Its turnover was expected to reach £6 million by May 2019, but the company ran into trading and cashflow difficulties as it was nearing completion of a major project for the construction of 78 modules.
At the time of the appointment, the business employed 42 people at its leased facilities in Invergordon. Following the appointment, 40 employees have been made redundant.
Two staff members have been retained to assist the administrators as they seek offers for the firm's business and assets, which principally comprise substantial amounts of intellectual property, part-complete modules, order and customer books, equipment and raw material stock.
Mr Nimmo, global head of restructuring at KPMG, said: "Unfortunately, Carbon Dynamic was unable to continue trading in light of challenging conditions and significant cashflow difficulties. This has, in turn, resulted in the redundancies which have been announced.
"We will be working with all affected employees and the relevant government agencies to ensure a full range of support is available. We are rapidly exploring the possibility of securing a sale of the company's business and assets and would encourage any interested parties to contact us as soon as possible."