KPMG partners vote to restrict pay to reinvest in company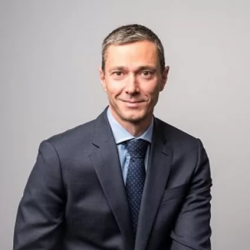 Partners at KPMG have voted to receive lower pay packets than partners at rival firms, opting to reinvest more profits back into the company.
KPMG's UK partners have agreed to reduce the minimum level of profits distributed to partners from 90% to 75%.
Last year, the average profit distribution for KPMG's 582 partners was £572,000, down from £640,000 a year earlier and substantially lower than partner profits at rival firms such as PwC, Deloitte and EY.
---
---
Deloitte partners were paid an average of £731,000, while EY partners received £667,000 and PwC partners were paid £685,000, The Times reports.
Both PwC and Deloitte have announced large pay increases for partners this year after the demand for advisory work soared as the economy rebounded from the COVID-19 pandemic. KPMG and EY have not yet posted their financial results for 2021.
Jon Holt, chief executive of KPMG, said that the move was "a vote of confidence in the executive and the management team".
He said: "We had a very limited window of opportunity to hold things back in the past and be able to reserve for investment in the future. What this gives us is a much broader opportunity to be able to reserve for the future and invest in the future."
Partners have also voted to invest a £300 million profit from the sale of the firm's restructuring and pensions businesses into areas including audit quality, where it wants to improve data analytics, implement a new operating model and offer cultural training for staff.