KPMG Scotland colleagues step up for charity partner Marie Curie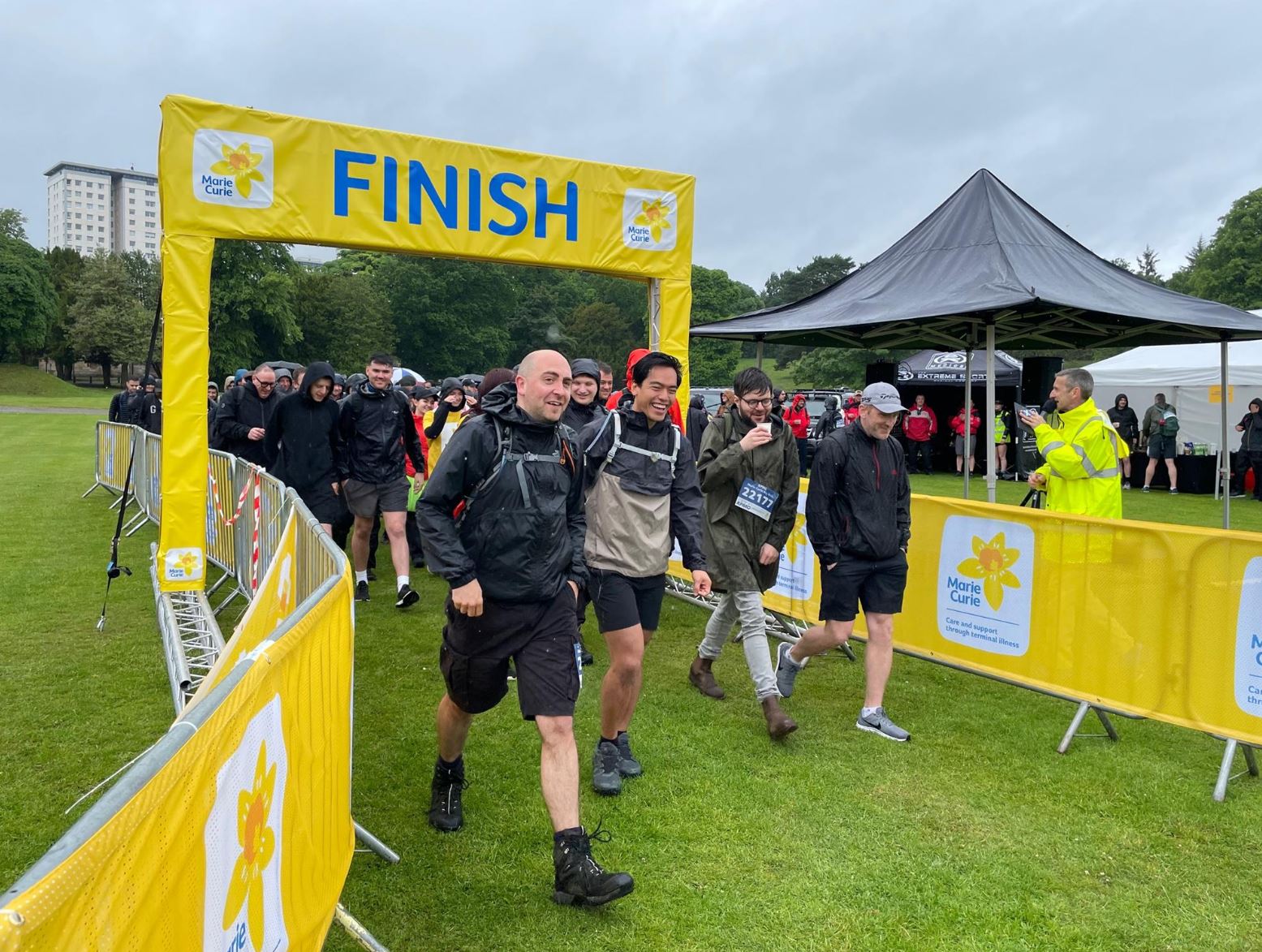 Over 200 KPMG UK colleagues in Aberdeen, Edinburgh and Glasgow took part in two of the firm's charitable 'Big Walks' last week in support of charity partner Marie Curie, the end-of-life charity.
The Big Walks took place in Aberdeen on Thursday 16 June and Falkirk on Friday 17 June where those taking part could walk either 10km or 20km. The Scotland events are two of eight KPMG walks taking place across the UK between Thursday 16 June and Monday 11 July.
Over 3,000 KPMG colleagues will take part nationally, with the aim of raising £150,000 – the equivalent of 7,500 hours of nursing support for Marie Curie.
Marie Curie was announced as KPMG UK's national charity partner in November 2021, as voted on by the firm's colleagues. By the end of 2023, KPMG is hoping to raise over £1m for the charity, helping provide care and support for people with a terminal illness and their loved ones.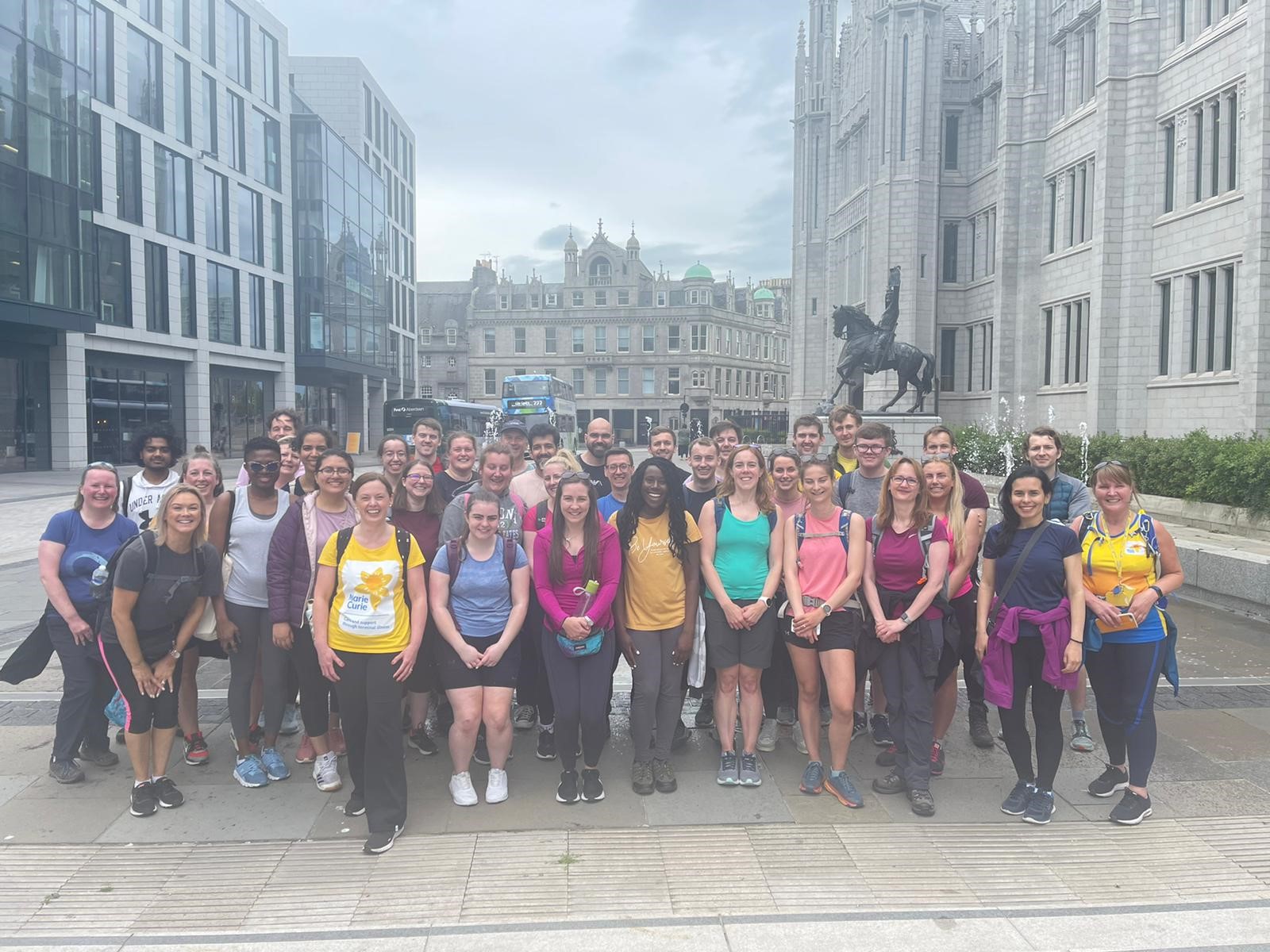 James Kergon, lead partner for Scotland at KPMG UK, said: "It was terrific to see so many of our colleagues get together and connect outside the office, and crucially raise money for such a worthwhile cause. These Big Walks have been a fantastic opportunity to raise money for a cause close to all our hearts. Helping ensure that everyone with a terminal illness - no matter who they are or where they live - has the care and support they need is vitally important."
Paul Davies, head of philanthropy & partnerships at Marie Curie, added: "A very big thank you to everyone at KPMG who has put their best foot forward to help raise much-needed funds for Marie Curie. As a charity, we rely on selfless fundraisers who go out of their way to support us so that we can continue being there for terminally ill people and their loved ones at our nine UK hospices, as well as caring and supporting dying people in their own homes.
"The Big Walk fundraiser is an excellent fundraising initiative, and we are delighted to have KPMG as our charity partner. And from everyone at team Marie Curie, we want to wish good luck to everyone who has still to complete their Big Walk this summer."