KPMG: Scottish private equity outperforms rest of UK with record £3.5bn spent in 2022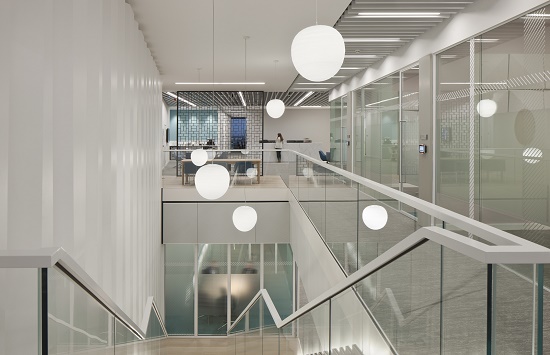 Scotland's mid-market businesses attracted a record amount of private equity during 2022, despite investment dipping across the rest of the UK, according to new analysis by KPMG UK.
Over the course of the year 51 deals involving Scottish firms were completed, worth £3.5bn, reflecting a year-on-year increase in value of 69 per cent compared with 2021 when 41 deals worth £2bn took place.
The year began on a strong footing with significant activity in the first quarter before economic and geopolitical headwinds gathered pace, although not enough to hamper Scotland's overall performance.
---
---
Scotland was the only UK region to record an increase in deal value and volume compared with 2021, also surpassing the pre pandemic record of £2.69 billion which was invested in 2019.
Graeme Williams, head of corporate finance M&A for Scotland, said: "Last year was a tough one for the investment market globally, but it's no fluke that Scotland bucked the downward trend. Scotland is still vulnerable to global headwinds, but our breadth and depth of mid-market businesses helped provide some welcome cover during a challenging year."
By comparison, across the UK, mid-market deals cooled considerably last year with £46bn transacting across 680 deals - a drop off of 19 per cent in volume and 12 per cent in value.
Mr Williams added: "Investors shied away from sectors heavily reliant on consumer spending, as rising inflation throughout supply chains and the cost-of-living crisis have squeezed profit margins and reduced revenues. However, some sectors have shown real resilience to recent economic and geopolitical instability and provided a stable basis for continued M&A activity. This is particularly noticeable in sectors where there's a strategic imperative for change, such as the energy transition, for example, where Scotland has healthy credentials."
Looking ahead in 2023, Mr Williams contended that: "The future is always difficult to predict, but, there is a sense that expectations have adjusted, and the situation is more stable than it was for most of 2022.
"We know there is still dry powder out there waiting to be deployed, and while we're seeing a quiet start to 2023, the Scottish market is likely to see soft growth especially if a recession is shorter than expected.
"It may be a tough road ahead for the country and for businesses, but those who can weather the storm by remaining agile, focused and as prepared as possible, will emerge well-placed to take advantage of future opportunities.
"We may also see a boost in mid-market transaction levels as questions regarding the capital gains tax regime loom. Similar uncertainty over the last few years has weighed on private business owners, and owners who are mindful of an imminent increase may be tempted to push the button and get a deal done sooner rather than later."