Leaders from Encompass, Capgemini, and abrdn debate diversity & inclusion at SFE Panel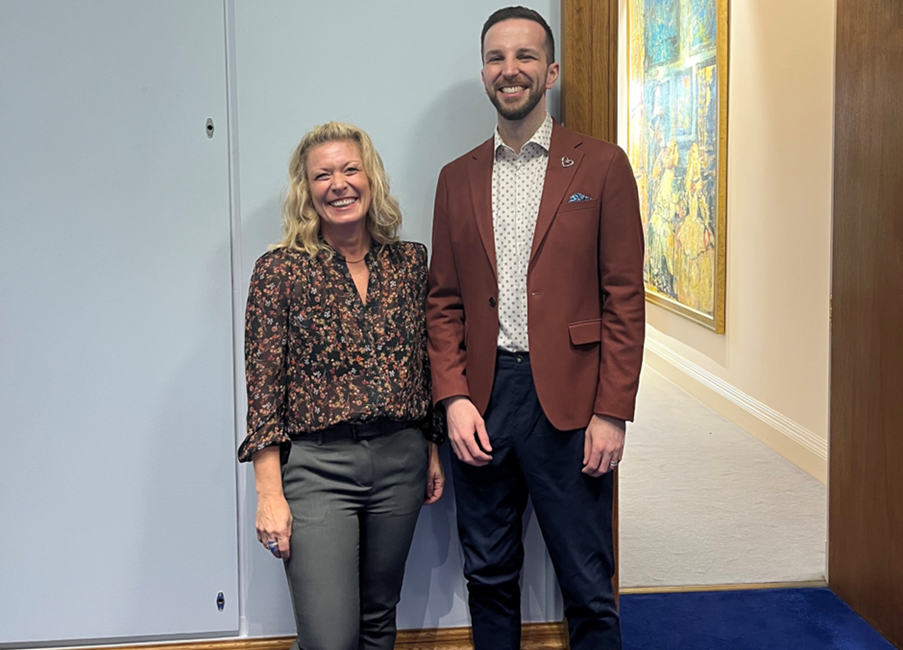 In a recent panel event organised by the Scottish Financial Enterprise (SFE), senior executives from Encompass Corporation, Capgemini, and abrdn advocated for stronger diversity and inclusion strategies within the workplace, especially in the FinTech sector.
These leaders, consisting of Ashton Montgomery-Norris, senior customer success manager at Encompass Corportation, Laura Dodds, senior consultant at Capgemini Invent, and Heather Inglis, global head of diversity, equity and inclusion at abrdn, expressed that a more inclusive working environment could effectively power business strategy and growth. The event was hosted by Jayne Currie, SFE's director of membership services.
Stuart Aird, director of talent & HR for Encompass Corporation, commented: "It was excellent for Encompass' values and experiences to be voiced on the panel, and we were pleased to take our place alongside industry leaders to discuss ways to drive further positive change across key UK industries when it comes to inclusivity.
---
---
"Diversity and inclusion are issues that businesses must prioritise in order to achieve an environment that is built upon equal opportunities and open conversation, while encouraging innovation, creativity and long-term progress.
Mr Aird continued: "The FinTech industry, particularly, should take tangible action to attract diverse talent that will allow fresh ideas to develop while, importantly, plugging the prevailing skills gap."
"It is time for businesses and the government to come together to make change happen, providing opportunities to those who may otherwise not have the chance to realise their ambitions.
"The UK prides itself on being a global financial hub and, to retain its standing as emerging technologies develop further and FinTech becomes even more prominent, initiatives should be implemented to boost workplace diversity, ultimately driving business growth."
Ms Currie added: "It was great to welcome SFE members to the event with abrdn, Capgemini and Encompass to explore the different ways Scotland's financial services industry is building a more inclusive workforce.
"While we have seen huge progress on this front in recent years, there is still much work to do, and events like this are vital to informing best practice and driving further positive change."
The panel session was followed by a Q&A session, allowing attendees to hear more of the panellists' views.