Leith dental practice acquired by Clyde Munro Dental Group
KF Dental, a Leith dental practice, is under new ownership following its acquisition by Clyde Munro Dental Group.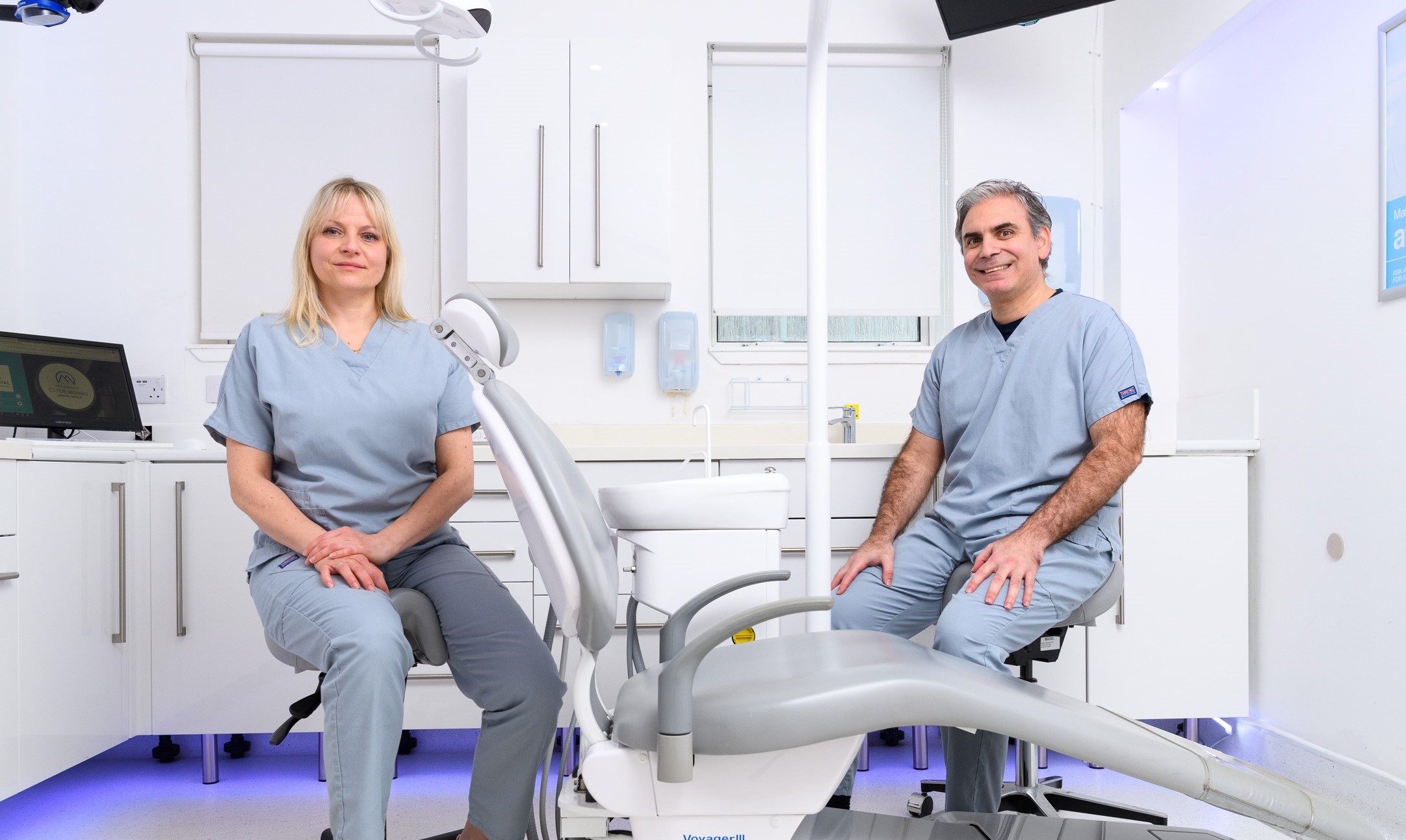 KF Dental on East Hermitage Place has become part of the rapidly growing Clyde Munro Dental Group – securing the future for the practice and its team of six.
The Leith Links practice was formed in 2016 by husband-and-wife team Katrina Trocka and Fotis Pappas, who extended and refurbished the existing practice, adding a third treatment room while investing in the latest technology. Patients have been treated at the location since 1967.
---
---
KF Dental now serves close to 5,000 patients, with its dentists offering a broad range of expertise and qualifications in prosthodontics, endodontics as well as cosmetic dentistry, implants and whitening. It provides care for private, Denplan and NHS patients.
The couple will continue to practice ensuring continuity for their patients.
Fotis Pappas 42, is originally from Thessaloniki in Greece and prior to becoming principal dentist at KF Dental, worked in London, where he held a speciality doctor position at Royal London Hospital, treating patients referred by their general dentist for advanced restorative treatment.
He said: "This acquisition is brilliant news for our team and for our patients, as it will allow for continuity of treatment and increased support from Clyde Munro, which is unmatched in Scotland.
"Katrina and I are very much looking forward to putting all of our energy into clinical care again, with Clyde Munro able to take over the vast amounts of administration and form-filling required to run a practice these days."
Kirsty Dace, chief development officer with Clyde Munro, is responsible for the acquisitions which drive the group's growth.
She said: "KF Dental is an acquisition that we have pursued for a few years now and we're delighted to welcome Fotis, Katrina and their team to Clyde Munro.
"KF Dental provides unwavering levels of care for its patients, with a dedication to providing the most advanced treatments possible. The team has an impressive range of qualifications and they add to Clyde Munro's unmatched talent pool."
Clyde Munro was founded by Jim Hall in 2015 with the acquisition of seven practices. Since then, it has enjoyed rapid growth and now comprises 54 practices across Scotland, with more than 460,000 patients and 400 staff.