LGT Wealth Management welcomes three senior hires to Scotland office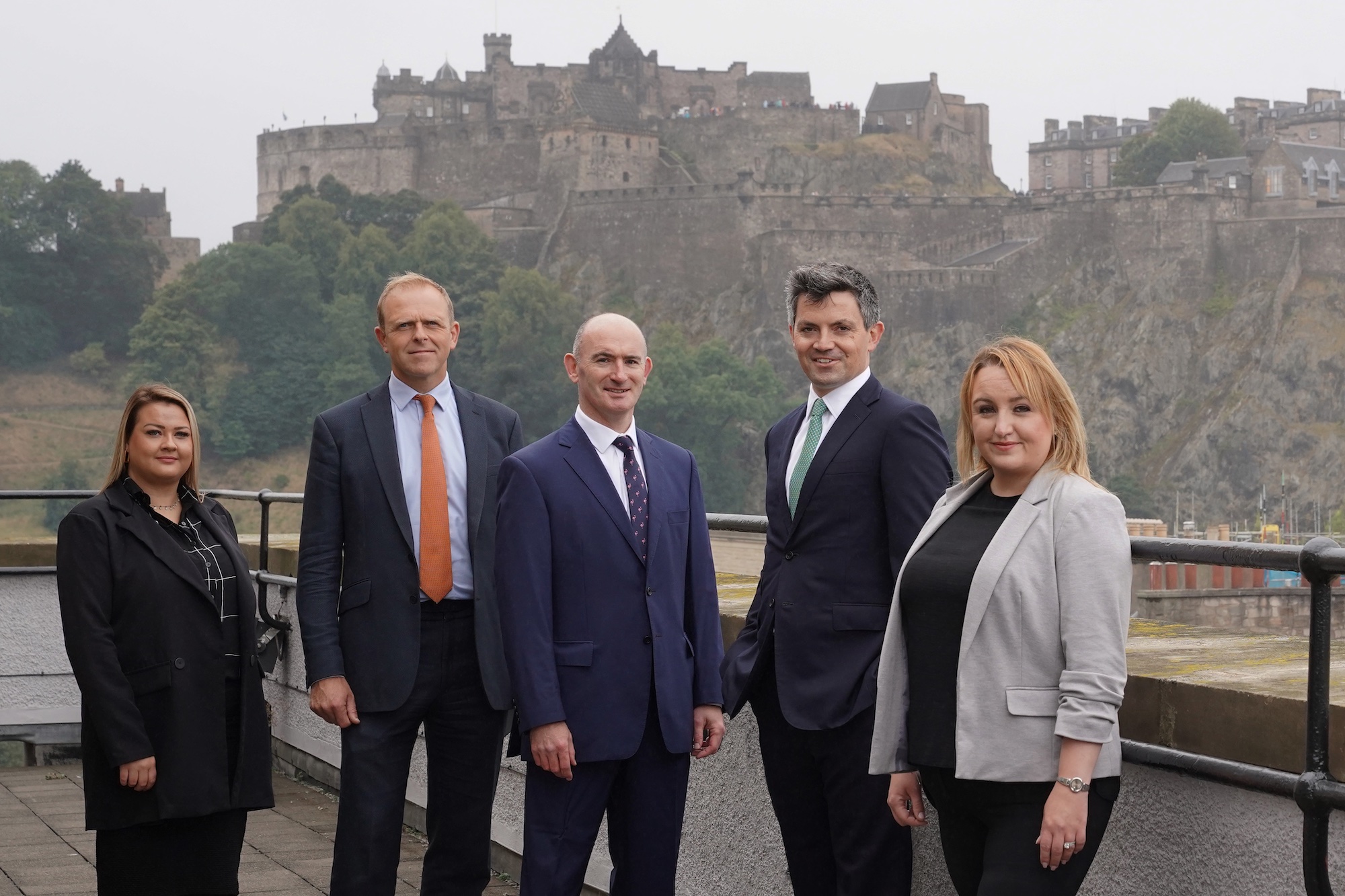 LGT Wealth Management, part of LGT Group, has appointed three senior wealth management professionals to its Scotland office.
A UK-based wealth management partnership, LGT Wealth Management currently employs 432 staff and has offices in London, Bristol, Edinburgh, and Jersey. It's new hires are part of its expansion into Scotland.
The firm opened its Edinburgh office in June, with the appointment of John Godfrey, former senior investment director at Barclays Wealth and Investment Management, as the head of Scotland.
---
---
Among the new hires Henry Peterkin joins as wealth manager, James McFarlane as investment manager and Jennifer Watson as business development director.
Mr Godfrey said: "LGT Wealth Management is committed to building and growing an experienced, highly skilled and personable team in Scotland. Our bespoke and client-led approach, coupled with the stability that our private ownership brings, has attracted a high-level of talent from the industry."
Mr Peterkin also joins from Barclays Wealth and Investment Management where he specialised in providing a broad range of advice to high net worth clients for 25 years.
Regarding his appointment, Mr Peterkin said: "Joining LGT Wealth Management is a unique opportunity to be part of a high-growth, client-centric wealth management firm, and I look forward to developing LGT Wealth Management's presence in Scotland."
Mr McFarlane joins as an investment manager responsible for managing bespoke investment portfolios for private clients. He was previously an associate director at 7IM and prior to this, worked in fixed income performance at abrdn. He is a CFA Charterholder, holds the Investment Management Certificate (IMC) and is an associate member of the Chartered Institute of Securities and Investment.
Mr McFarlane commented: "LGT Wealth Management's financial strength and stability, independent investment research and breadth of wealth management proposition stand out in the Scottish market."
Ms Watson joins as a business development director, where she will focus on building strong partnerships with financial advisers in Scotland.
Previously, Ms Watson was a business development manager for a Scottish pension specialist where she focused on SIPPs and SSAS's. Her appointment reflects the growing demand from financial advisers looking to partner with discretionary fund managers to enhance their investment proposition for clients. She joins Lynsey Carson, who has been a business development director in Scotland since 2017.
Additionally, LGT Wealth Management has appointed Claire Caldwell as investment assistant and office manager to the Scotland office. She joins from Barclays Wealth and Investment Management.
Mr Godfrey added: "Henry, James, Jennifer and Claire's appointments reflect LGT Wealth Management's commitment to the Scottish market. They have earned the trust and respect of their clients and were attracted to LGT Wealth Management by our focus on putting the client first, our long-term approach and our financial strength and stability."
LGT Wealth Management plans to grow headcount in Scotland over the next twelve months and is set to announce its new office address later in the year.