Lloyds and Nationwide breach PPI Order
The Competition and Markets Authority (CMA) has written to Lloyds Banking Group and Nationwide about their non-compliance with the Payment Protection Insurance (PPI) Market Investigation Order of 2011.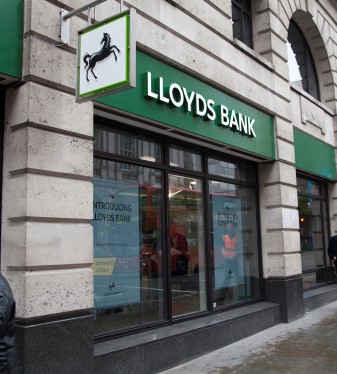 The CMA has reported that Lloyds committed 18 breaches of the PPI Order. In 14 of the breaches, Lloyds failed to send annual reviews to 4,950 PPI customers within 14 days of the anniversary date. Similarly, in 4 of the breaches, Lloyds included incorrect information or failed to provide information to 5,537 PPI customers.
The CMA also wrote to Nationwide about a breach of the PPI Order. Nationwide failed to send Annual Reviews to 3,053 Mortgage Payment Protection Insurance customers by the due date of February 1 2020.
---
---
The breaches came to light as a result of the assurance work carried out by both banks as required by the directions which the CMA issued to the lenders in October 2018.
The directions required both Lloyds and Nationwide to implement new processes to ensure future compliance and appoint an independent body to conduct assurance audits of its processes and controls.
The two banks are required to continue providing annual assurance audits to the CMA, continue maintaining their compliance processes and controls, and notify the CMA within 14 days of any breaches identified.
Lloyds stated that in total, 10,487 customers were affected by these breaches and £95,937.78 has already been refunded to customers.
The CMA has said that the breaches collectively represent the banks' significant failure to maintain compliance with the order.
CMA has said that Lloyds is now putting in place processes to ensure its future compliance with the order. Lloyds has stated that it has either corrected the underlying cause of each breach or is in the process of doing so. Lloyds has also committed to writing to affected customers to apologise and offer refunds where customers have suffered losses, and we understand this process has already begun for some customers.
Nationwide has since sent an apology letter to all impacted customers with the offer of a refund of premiums. Affected customers who choose to cancel their policy and receive refunds of premiums will also receive 8% compensatory interest.