Lloyds Bank aims to buy 50,000 UK homes in next ten years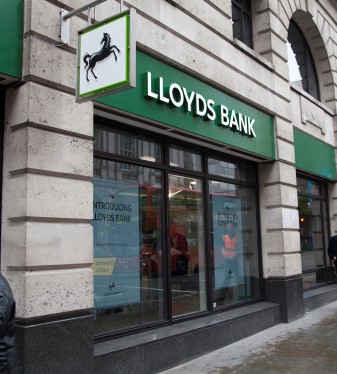 Bank of Scotland owner Lloyds Bank is planning to become one of the UK's biggest landlords as it aims to purchase 50,000 homes in the next ten years.
The lender plans to charge tenants rent as a private landlord under its recently launched Citra Living brand.
According to an internal job advertisement for a director role within Citras Living, the company aims to buy 10,000 homes and achieve a £300 million annual profit by the end of 2025.
Citra previously said it was targeting 400 homes by the end of 2021 and 800 by the end of 2022 when it launched in July. William Chalmers, Lloyds finance director, has told analysts the project was on "a limited basis".
---
---
However, the 50,000 target would mean acquiring and renting out new properties at the rate of more than 400 a month and would put Lloyds in direct competition with Legal & General, M&G and John Lewis, each of which is also expanding into the private rental market.
Citra aims to buy new properties, both flats and detached homes, from housebuilders and has already struck a first joint venture deal with Barratt Developments. According to Rightmove, the firm has just bought its first portfolio of flats at Fletton Quays in Peterborough and is seeking tenants at rents between £1,200 and £1,250 per month, according to Rightmove.
According to the job advert, which was first reported by The Times, Citra will consider acquisitions as well as strategic alliances, to meet its targets.
A spokeswoman described the ambition in the advert as "a potential scenario only". She said that the diversification plan would be disciplined and staged. She added: "We're not going to be aggressively purchasing properties."