Lloyds Banking Group profits after tax reach £5.9bn in 2021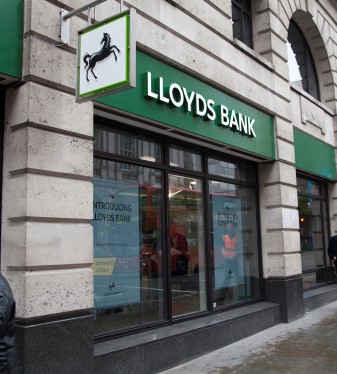 Bank of Scotland owner Lloyds Banking Group has posted statutory profits after tax of £5.9 billion in 2021.
The group has highlighted a 'solid' net income of £15.8bn, up 9% for the year, with an underlying net interest income of £11.2bn. Underlying other income has also increased by 12% to £5.1bn.
Underlying net interest income benefitted from increased average interest-earning banking assets, up 2% and a strengthened banking net interest margin of 2.54%.
The banking group revealed operating costs of £7.6bn, an increase of 1% compared with 2020.
---
---
Remediation charges of £1.3 million were reported, with £775m in the fourth quarter.
Loans and advances given to customers stood at £448.6bn, up £8.4bn versus the prior year, driven by what Lloyds Banking Group described as strong growth in the open mortgage book.
Customer deposits grew from £25.6bn to £476.3bn, with retail current accounts up 14% to £111.5bn.
Charlie Nunn, group chief executive, said that 2021 had been " a year of solid financial performance" with successful strategic execution, ongoing investment and continued franchise growth.
He added that this has enabled the group to deliver on its customer-focused ambitions, as set out in Strategic Review 2021, as well as on Helping Britain Recover during the pandemic. It has also enabled the Group to offer high levels of capital return to our shareholders.
He said: "I am confident that the Group's purpose, customer focus, unique business model and significant competitive strengths, embodied in our ambitious strategy will ensure the Group is able to deliver higher, more sustainable long-term returns and capital generation for our shareholders, whilst meeting the needs of broader stakeholders."