Lloyds Banking Group to pay £35k to HBOS scandal victims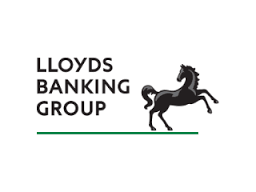 Lloyds Banking Group has announced that it will award £35,000 to almost 200 fraud victims who suffered at the hands of the HBOS Reading scam.
The announcement to award the victims comes after the group was criticised for the way it handled treated small business owners whose livelihoods were affected by the scam.
Details of the payments were first reported by the Financial Times.
Scores of small business owners were affected by the £1 billion HBOS scandal where consultants linked with an HBOS facility in Reading utilised defective business lending processes to steal from Lloyds Bank, damaging people's finances in the process.
---
---
Lloyds agreed to reassess damages claims after Sir Ross Cranston, 71, a retired High Court judge, concluded this month that the bank's redress scheme had "serious shortcomings".
In an independent review, Sir Ross Cranston found that "the methodology and process of the Customer Review did not achieve the purpose of delivering fair and reasonable offers of compensation".
Lloyds Banking Group has apologised to those customers affected by the crimes at HBOS Reading and deeply regrets that customer concerns have not been adequately addressed by the operation of the compensation scheme.
Lloyds has said that it is "committed to implementing Sir Ross's recommendations in full in order to put this right for customers".
The Financial Conduct Authority has said the Lloyd's Bank's failings must be addressed immediately. The City watchdog added that senior management must explain how and why the issues identified by Sir Ross occurred and that "further action may be required in light of those answers".
Lloyds has made a commitment to implement the recommendations of the Cranston review "in full and transparently" so that customers "can have confidence that fair outcomes have been achieved".
Lloyds Bank has paid out over £100 million in compensation. The special payments of £35,000 will add an extra £7m to those costs, The Times reports.
A spokesman for Lloyds said: "A common concern expressed by customers, as well as other stakeholders, during recent meetings has been that a re-review will take time and that this creates further delays and distress for them. We have listened to these concerns and are very sorry for this.
"While we await the identification of the independent expert or experts who will define and lead the re-review we will make a £35,000 ex gratia payment to all customers who were within the customer review."
The payments will be made regardless of whether the victims opt into the re-review.