Lloyds to expand into wealth management and insurance services
Lloyds Bank has announced plans to move further into wealth management and insurance services in its next strategy update.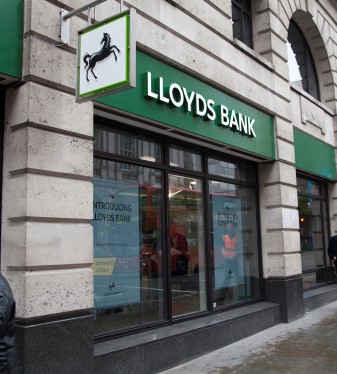 The move is an effort to diversity the bank's sources of income as lenders across the UK anticipate record-low interest rates and an economic downturn.
Before the coronavirus pandemic emerged, Lloyds chief executive António Horta-Osório said that the bank would begin work on a new strategy over the summer. People close to the bank have said it is going ahead with this, despite the disruption caused by COVID-19.
Members of the bank's board have voiced concerns that the lender is too heavily reliant on consumer banking in a single country. However, bank executives believe Lloyds has an advantage over local rivals such as RBS because it is the only lender that still has a large insurance arm.
In March, the Bank of England made two cuts to interest rates in an effort to protect the UK economy from the impact of the coronavirus pandemic. The bank slashed its base rate from 0.75% to of 0.1%.
Each 0.25 percentage point reduction cuts almost £150m from Lloyds' annual net interest income. However, revenue from its insurance and wealth division is less affected by changes to interest rates.
Lloyds insurance and wealth arm operated mainly under the Scottish Widows brand.
Lloyds' most recent 2018 strategic plan, included plans to increase the operations of Scottish Widows and also included plans to increase lending to small companies and first-time home buyers.
However, the wealth management and insurance arm is expected to play a more central role in its next three-year plan as lending margins are forecast to remain under pressure for the foreseeable future, The Financial Times reports.
The wealth and insurance division generated underlying profits of £1.1bn in 2019, about 15% of the lender's total. Lloyds has expanded in areas such as workplace pensions, including purchasing £19bn of assets from Zurich in 2018, however, its market share remains significantly lower than in areas such as credit card lending and mortgages, where it controls more than 20% of the UK market.