Lyon & Turnbull posts record sales of over £26m in 2021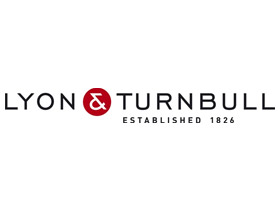 Scottish auction house Lyon & Turnbull has reported record sales of over £26 million in 2021.
The figure marks an 88% increase on pre-pandemic totals.
The auctioneer said it has realised several world records for artworks and artefacts across a range of its 25 categories.
Lyon & Turnbull switched to live online auctions at the start of the pandemic, which resulted in a 15% rise in the number of new buyers since 2020.
In 2021, the average lot values across all categories increased by 75%.
In May last year, a French Gothic casket from Aberdeenshire achieved a world record at £1.4m, while five paintings by Samuel John Peploe sold for more than £1m, The Herald reports.
Gavin Strang, of Lyon & Turnbull, said: "This year has already got off to a flying start with the sale of a letter bearing Mary, Queen of Scots' handwriting making not only news around the world, but £32,500, more than double the asking price (£14,000)."