Mackay Corporate Insurance Brokers appoints trio of senior directors
Mackay Corporate Insurance Brokers has appointed three senior directors to join its team in Aberdeen as part of a £1 million investment in the company.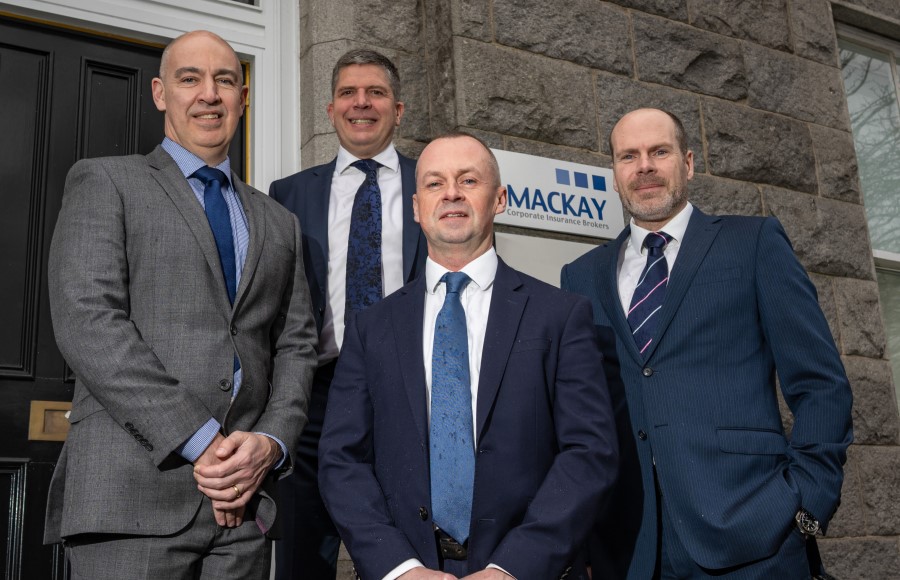 David Binnie and Steven Thomson, former directors at Central Insurance Services and formerly Marsh, joined MacKay Corporate this week, and Darren James, also a former Colleague at CIS and Marsh, will join the company later this month.
The trio has more than 100 years' of insurance experience between them and has specialist Insurance knowledge of Aberdeen's Oil and Gas market, as well as experience in the hotel and tourism, commercial property, and farming sectors.
---
---
MacKay Corporate's Aberdeen office opened in September 2018, and with a further 3 new appointments expected by this summer, the workforce will have increased by 150% since inception.
Managing director David MacKay commented: "Our goal is to become the number one independent insurance broker in Scotland and these senior appointments highlight our commitment to our strategic expansion whilst continuing to provide a first-class service to clients. We are very excited to be building on our ongoing success and David, Steven and Darren will be an incredible asset to the business, and I am delighted to welcome them on board."
MacKay Corporate, which was established over 30 years ago, also has offices in Ayr and Greenock, as well as Aberdeen. The chartered insurance broker provides insurance solutions for both businesses and private individuals, and has ambitions to increase Gross Written Premium to £40m in the coming years.
Iain Henry, director, and head of the Aberdeen office, said: "We have added £5m to our business turnover in the past 3 years since the opening of our Aberdeen office and this latest recruitment investment will support our rapid growth plans to be the leading independent Insurance broker in Scotland."
David Binnie added: "I am excited to be starting this new role with MacKay Corporate – an industry leader with a strong reputation for professional and personal service – and am looking forward to working with the dynamic team here in Aberdeen to provide our clients with the most cost-effective and bespoke solution to their insurance needs, whilst also offering a local dedicated claims service. This will help the company deliver on all the opportunities we see ahead."