Murdoch MacLennan: Extend all CBILS and BBLs to ten years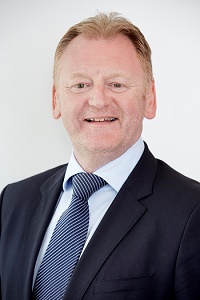 Murdoch MacLennan, banking partner with accountancy firm Azets, is calling for an urgent extension of the repayment term for all existing and any new Coronavirus Business Interruption Scheme Loans (CBIL) and Bounce Back Loans (BBL) to be extended to the government's proposed new ten-year maximum term.
Repayment terms were initially capped at a maximum of six years, but businesses should be encouraged to apply to their bank for the new 10-year term. The application deadline for CBILs and BBLs has just been extended to 31st January 2021.
The first repayments will be due in the second quarter of 2021, adding growing pressure to businesses struggling to remain solvent. In addition, many short-term debts such as capital holidays on Hire Purchase and pre-March debt will become due fairly soon.
Recent figures revealed that business borrowing during 2020 has risen five-fold to £43.2bn, underlining the enormous scale of the debt and liquidity problem across the business community.
Our fear is that SME's and owner managed businesses will be further exposed where directors have extended their borrowings to keep their businesses trading, but who then run the risk of wrongful trading. In Scotland we have a high proportion of SMEs, so the economic impact to the economy of this level of debt will be disproportionately larger.
The UK government and lenders to reduce the level of any potential defaults that would typically be triggered by breach of lender covenants or non-repayment of government-backed Crown debt.
Ideally, in addition to extending CBILs and BBLs to 10 years, capital holidays should be extended to 36 months and the repayment period also extended to 36 months, whilst retaining the 80% bank guarantee. A similar approach to HMRC debts will also need to be put in place.
The government and banking system needs a much longer-term view on the recovery of business debt. It is better to recover money slowly than lose it quickly.
The alternative is to see all their good work thus far laid to waste with the backbone of our economy failing to recover from the intensive care that is the current situation.