Murray Capital Group experiences loss and £1.2m tax hit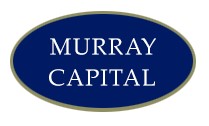 Murray Capital Group made a loss of £1.75 million before the tax year ended December 31st and has been hit with a £1.3m tax charge.
The Herald reports that the tax charge is for a tax liability which the firm has previously challenged.
Murray Capital Group is the business of former Rangers owner Sir David Murray.
Accounts newly filed at Companies House show that turnover increased to £78.7m from £73.4m, driven by an increase in revenues generated by Murray Metals, the group's metal stockholding and processing business.
---
---
The accounts also reveal that the group made a £1.5m gain on the sale of investments.
However, the firm booked an exceptional item of £1.209m, relating to the tax treatment of payments made under a share-based payment scheme run by a portfolio company. The charge accounted for the bulk of Murray's pre-tax losses for the year.
Murray notes in its accounts that, at December 31, 2017, the company was "involved in challenging an enquiry by HMRC" regarding the scheme, with the tax authority arguing that PAYE (pay as you earn) employer's and employee's national insurance had been underpaid.
The accounts also state: "This was disclosed in the accounts to 31 December 2017 as a contingent liability and not recognised as a provision as management considered it unlikely that additional tax would be payable to HMRC. As at 31 December this evaluation was consistent with legal advice.
"Following further legal consultation from Queen's Counsel and communication from HMRC, the directors considered that the facts and circumstances changed with regards to the tax treatment and that it was now more likely than not that a future cash outflow would be required. As a result, the company has recorded a provision as at December 31 2018 of £1,209,272."
David Murray, managing director of Murray Capital, said it was "disappointing" to have recorded a loss for the year, while noting its performance had been "steady…rather than spectacular".
Mr Murray said the firm had continued to invest significantly in its strategic land business, Murray Estates, during the year, but he expressed "frustration" that two flagship developments in Edinburgh continued to be held up in the planning system.
The company also recently saw plans for its International Business Gateway Project, a £500m office, leisure and residential development west of Edinburgh, called in by the Scottish Government planning minister.
The decision came after the project was granted planning permission in May.
Murray Capital Group is also awaiting a verdict from the Scottish Government on its proposed £450m Edinburgh Garden District project.
That plan, which received planning permission in June 2016, proposes the development of 1,350 new homes, a primary school, nursery and a 40-acre park in a new village next to Royal Bank of Scotland's Gogarburn headquarters in Edinburgh.
Mr Murray said the two projects would be "key game changers" for the company, saying that if consents are secured it would have a "significant impact for us as a family business going forward".
He also revealed a dissatisfaction with the planning process, saying: "I think if you speak to most developers, they will tell you the same as well – the frustration, the time that it takes and the actual process. And the lack of communication you get is poor as well."
Discussing the Garden District project, David Murray said: "I understand the pressures that they are all under, but we're talking about a project that's going to deliver thousands of jobs, millions of pounds of impact investment into west Edinburgh, and we're just waiting and waiting. We also have partners and people who work with us, but they won't wait around forever."
The accounts also reveal that work has been initiated at Kingdom Park in Fife, where the Murray Capital is developing 1,100 homes, new retail units and leisure space in Kirkcaldy over the next decade. The project is supported by the Scottish Government's Housing Infrastructure Fund.
Meanwhile, Mr Murray said the company continues to see opportunities to invest in businesses in Scotland and England, often as a co-investor with private equity and venture capital partners. He noted that deals continue to be done despite the backdrop of political uncertainty.
Since the year's end, Murray Capital completed the sale of commercial property Exchange Plaza in Edinburgh to M&G Real Estate for £54m. Mr Murray labelled the sale as a "nice deal for us".
The accounts show the firm employed an average of 251 staff over the period. Directors' remuneration rose to £754,000 to £670,000, with the highest-paid director receiving emoluments of £214,000, up from £208,000.
The company had net assets of £40.7m at December 31.