Nathan Davis: New sustainability standards can benefit SME's appeal
Nathan Davis discusses the implications of new sustainability reporting standards including the EU's Corporate Social Reporting Directive and the International Sustainability Standards Board's measures on UK businesses, particularly SMEs.
As part of the global effort to address sustainability including the effects of climate change, UK businesses will need to turn their attention to a number of new reporting standards.
The EU's Corporate Social Reporting Directive (CSRD) along with new reporting measures created by the International Sustainability Standards Board (ISSB) may affect a range of UK businesses including SMEs. While the final details of the UK impact are yet to be fully clarified, these new standards will likely lead to an accelerated form of broad sustainability reporting for businesses, presenting both a challenge and opportunity.
---
---
The CSRD requirements are aimed at addressing concerns about 'greenwashing' and other shortcomings in the existing rules and practices on disclosure of non-financial information. It is intended to give greater clarity to both consumers and investors about a company's environmental, social, and corporate governance (ESG) behaviour.
This reporting framework requires companies to disclose information about the impact of their activities on ESG, considering the whole value chain including their suppliers and customers. Many UK SME's may be caught out indirectly as they'll be required to disclose these metrics to larger companies due to being part of their wider value chain.
While this new regime does place an additional burden on businesses, it also creates an opportunity. Companies which are able to provide this information accurately and quickly could secure a competitive advantage over rivals by not holding up the reporting process. Additionally positioning themselves as a sustainability focused business may positively impact the wider value chain metrics.
For Scottish SMEs looking to expand their customer base to EU companies, promoting genuine 'green' credentials through CSRD-aligned reporting capabilities could help them secure new contracts and further support the Scottish Government's ambition to grow exports by 25% by 2029.
Meanwhile, in June the ISSB issued its inaugural standards - IFRS S1 and IFRS S2 - which it believes will usher in 'a new era of sustainability-related disclosures in capital markets worldwide.' These measures are also aimed at improving trust and confidence in company disclosures about sustainability to inform investment decisions.
Under the published IFRS S1 reporting framework, companies will be required to set out:
the governance processes, controls and procedures it uses to monitor, manage and oversee sustainability-related risks and opportunities;
its strategy for managing sustainability-related risks and opportunities;
the processes it uses to identify, assess, prioritise and monitor sustainability-related risks and opportunities;
and its performance in relation to sustainability-related risks and opportunities, including progress towards any targets the business has set or is required to meet by law or regulation.
The published IFRS S2 reporting framework sets out the requirements for identifying, measuring and disclosing information about climate-related risks and opportunities that is useful to key stakeholders and investors.
The UK government is expected to endorse the IFRS S1 and S2 standards. These are likely to present a significant challenge for companies as they may be required to disclose the financial impact of sustainability risks and opportunities not currently identified and monitored.
This endorsement process will assess the suitability of the IFRS Sustainability Disclosure Standards and will consider amendments when necessary for effective application in a UK context. A call for evidence to assist with this process has been announced which closes next month and is due for publication in mid-2024. At present there is no guidance on the size of company that will need to comply with these standards but, like the EU legislation, SMEs could be captured directly or indirectly.
Even if these new requirements aren't directly applicable to SMEs, smaller businesses will likely be caught in this increasing legislative requirement to provide value chain reporting. Because this will be publicly accessible information, it may be under significant scrutiny at a time where consumers are increasingly looking to support companies with strong ESG values.
The efforts of bodies like the EU and ISSB to reduce carbon emissions and achieve sustainability goals come with challenges but they also reflect the importance of sustainability for business owners.
With these new reporting standards on the way, now is the time for SMEs to ensure they adopt a strategy in managing the associated requirements. Failure to do so, whether or not they will ultimately be required by law to comply with the new measures, could put a company at a severe disadvantage.
While this may involve a restructuring of internal processes to reliably capture and analyse the relevant information within financial statements, SMEs which do this will benefit by appealing to both consumers and larger companies in highlighting their credentials in working with sustainability-focused suppliers.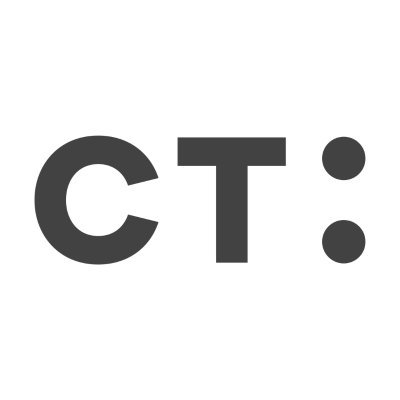 Nathan Davis is consulting manager at CT:Evolve