Nc'nean Distillery's sustainable Scottish whisky goes global with Virgin Money and UKEF backing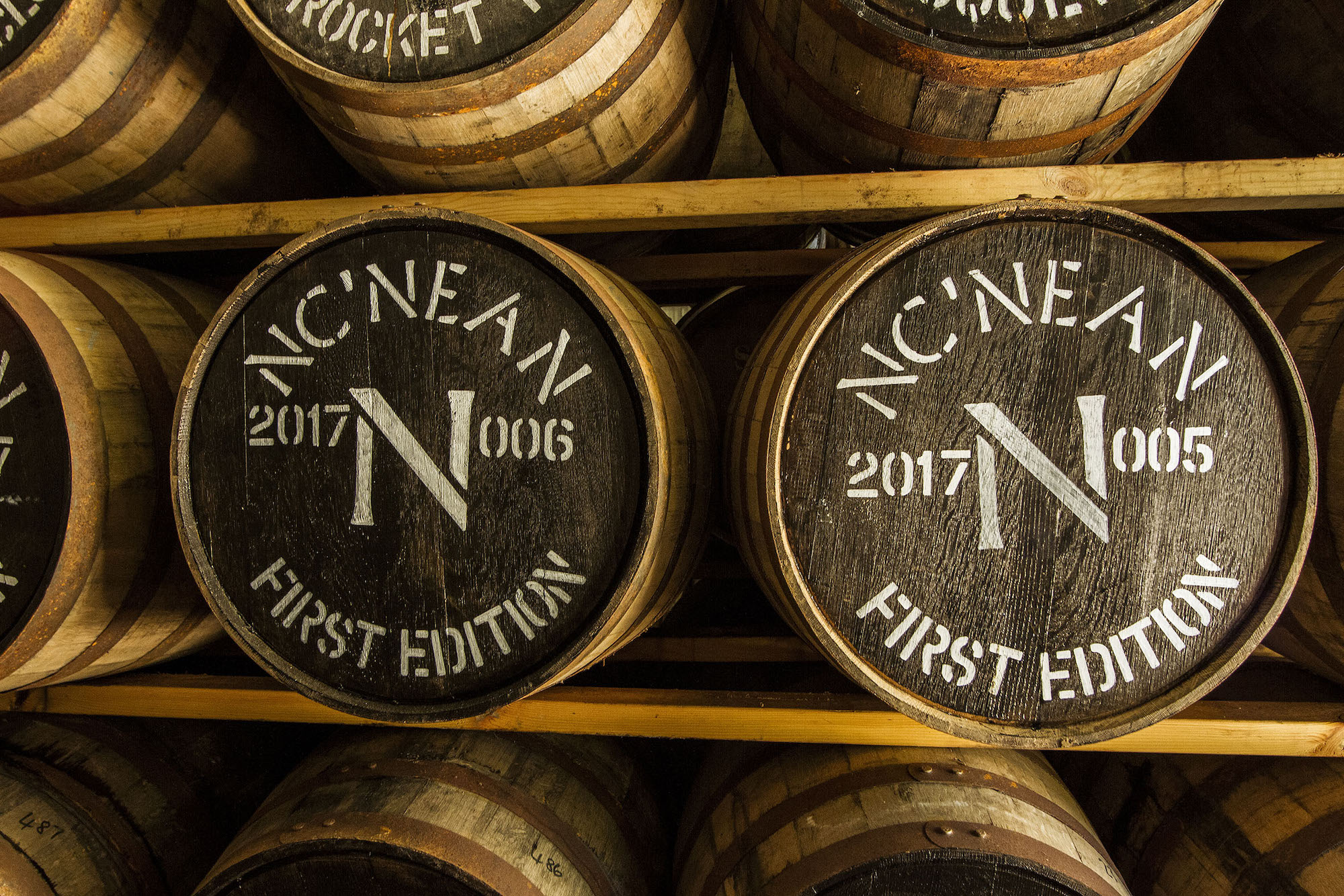 Nc'nean Distillery Limited, an independent Scottish whisky producer, has received a significant funding package facilitated by Virgin Money and backed by the UK government's UK Export Finance (UKEF) to further its expansion into North American markets and bring its vision for sustainable, organic Scottish whisky overseas.
Taking its name from Neachneohain – a Gaelic goddess known as the Queen of Spirits and as a fierce protector of nature – Nc'nean Distillery produces organic whisky which is making a big impression on overseas markets while making the smallest environmental footprint possible.
The distillery is known for its dedication to sustainability, as well as its experimentation with different strains of yeast. The team use 100% organic Scottish barley in a distillery powered by renewable energy from a wood-chip biomass boiler, recycle 99.97% of their waste, and bottle the whisky in 100% recycled glass.
---
---
As well as being crowned Craft Producer of the Year 2023 at the Icons of Whisky Scotland Awards, Nc'nean were recently recognised at no. 21 in the World's Most Admired Whiskies. Their growing team of 19 now produce a number of different of whiskies from the distillery near Drimnin on the Morvern peninsula of Scotland's west coast.
The funding package from Virgin Money will help Nc'nean as they continue to grow and move into new international markets. The US and Canada will continue to be a key growth area for the distillery as their organic single malt becomes available in more and more states across both countries.
Virgin Money's strategic finance and trade finance teams worked closely with UKEF to structure a deal to help Nc'nean achieve their ambitions. UKEF supported Virgin Money in providing a tailored funding package, issuing a general export facility (GEF) loan guarantee which covered 80% of the financing and enabled Virgin Money to complete the transaction.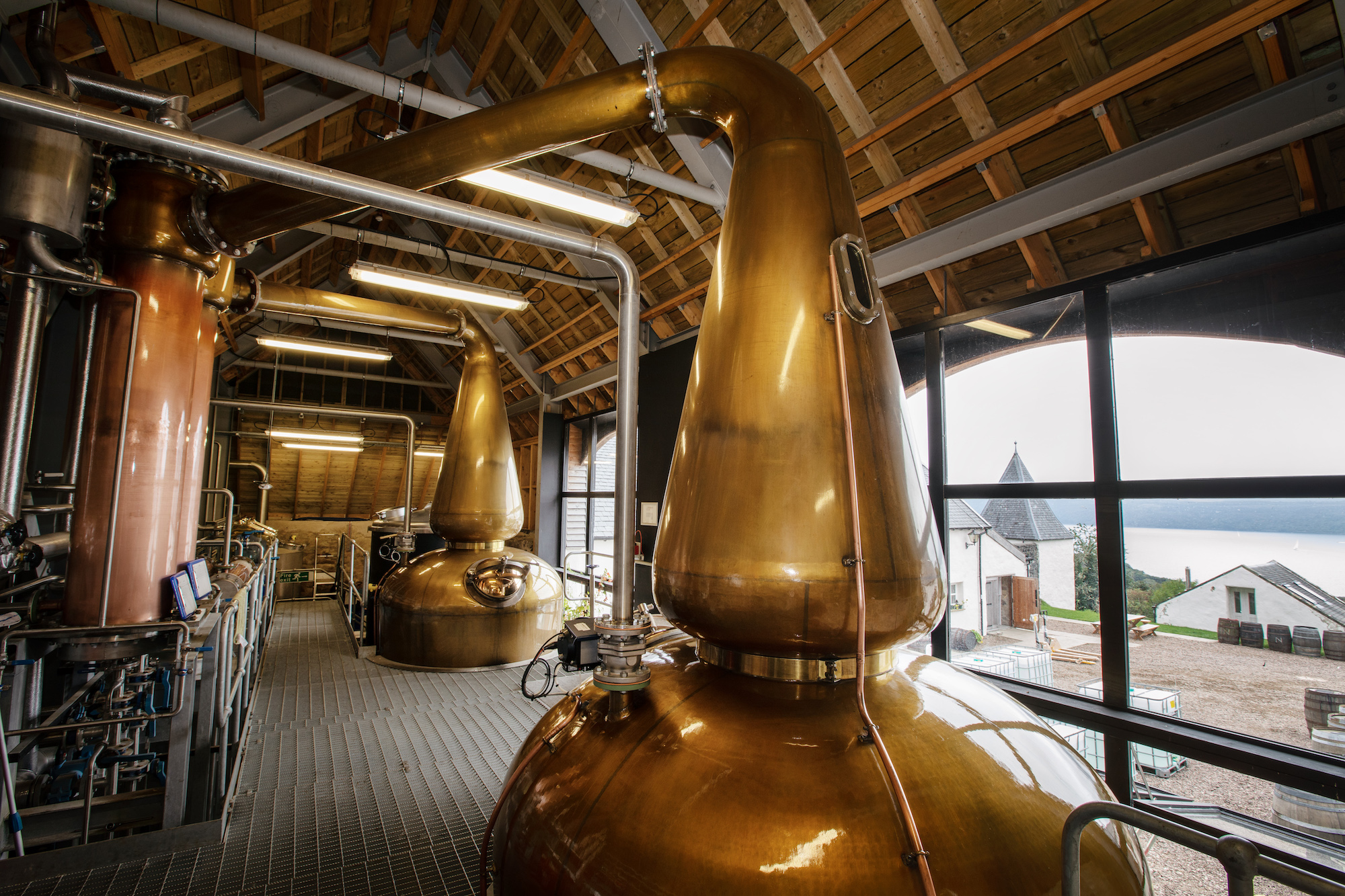 The GEF product is a flexible government-supported scheme that helps UK export businesses – especially SMEs – to access working capital facilities, helping to improve cashflow or speed up international trade growth.
Annabel Thomas, CEO of Nc'nean Distillery, said: "Our partnership with Virgin Money has been critical to Nc'nean as we develop and grow the business, and this recent funding package has been fantastic to support our expansion to new markets."
Craig Wilson, head of FX sales & trade finance at Virgin Money, said: "Nc'nean Distillery has entrepreneurship and sustainability at its heart, and this is embodied in the founder Annabel who we are delighted to have been able to support in the next step in her business growth journey.
"At Virgin Money we aim to ensure businesses have access to key specialists that can add value at the right time, and by bringing together the skills of our Trade Finance team, who are available to support internationally trading businesses, our Strategic Finance colleagues and UK Export Finance, we have delivered a winning package for the customer."
Lara McGrath, UKEF export finance manager, added: "UKEF is pleased to support Nc'nean Distillery, a small business in one of Scotland's most iconic export markets, with its ambitious plans to accelerate its growth and export sustainable whisky to new overseas markets.
"We share Nc'nean's passion and drive for bringing quality, sustainable Scottish produce to new markets, and we look forward to supporting more companies in the Scottish food and drink sector with our general export facility.
"This latest deal builds on £325 million in working capital which we unlocked for small businesses all over the UK with the general export facility last year."