Neil Kirk: Rent freeze has knocked investor confidence in Scotland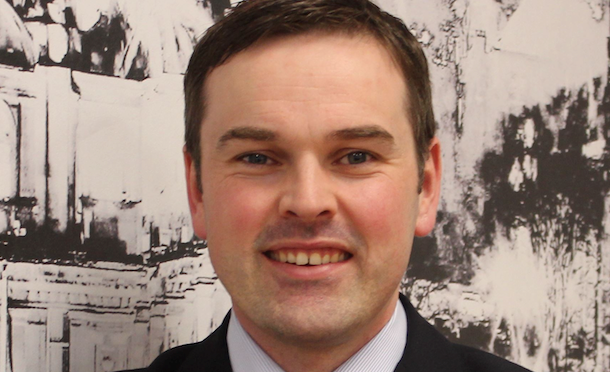 Neil Kirk discusses the unintended consequences of rent freezes in Scotland, which have negatively impacted tenants, caused a shortage of rental properties, and deterred investment in the residential property sector.
During a cost-of-living crisis, it might be difficult to feel sympathy for landlords being told they cannot increase the rents for tenants using their properties. But the reality is that one of the unintended consequences of the blunt instrument that is a rent freeze has been that it has hit tenants in the private rental sector even harder. Recent data suggests that the SNP-Green rent restrictions have made leasing property more expensive for many tenants, with a chronic shortage of stock driving up rents by 12% annually.
While the legislation may have been based on good intentions, it is a classic case of policymakers acting where some upfront discussion was required. This lack of consultation has spooked investors and developers, to the point where they have paused plans to deliver much-needed new homes for renters in Scotland. Last October, Lord Haughey announced his decision to put on hold the delivery of 11,000 homes. Similarly, Springfield Properties said it was unlikely to continue with plans to build any new private rental sector homes for two years.
---
---
These decisions come at a time when the number of rental properties available in Scotland is already at 'historic lows', according to figures from Citylets, with many private landlords removing themselves from the market due to increasing tax and regulation, higher maintenance and borrowing costs, and an inability to recoup increased costs through rents. Yet, the need for rental property remains as high as it ever has been, with reports that demand is 2.5 times higher in Scotland than other parts of the UK.
You only need to look at the success of Legal and General's 'Solasta Riverside' in Glasgow and Moda's 'The McEwan' in Edinburgh to see these dynamics playing out. Both developments have been highly successful, with L&G stating the former has been the fastest any of their Homes for Rent schemes has let up.
The decision to extend the rent freeze for another six months , whilst allowing a one-time increase of 3% – or up to 6% in exceptional cases – will only undo a small amount of the damage. In a high inflation environment, landlords need to recover the additional costs they face to make their properties viable.
There is clearly a structural need for investment in new homes for rent in Scotland. However, perhaps most worrying to investors is the way the legislation was originally brought in without consultation, indicating a disregard for their views on matters that fundamentally affect their markets.
In principle, Scotland should be a residential property investor's dream – low supply and high demand are usually a catalyst for new investment and development. But, as the series of projects being put hold in the wake of the rent freeze demonstrates, government interference has been a real deterrence.
The desire to support potentially vulnerable tenants in a time of financial hardship is completely understandable. But taking unilateral action that only serves to negatively impact investment in residential property – and, with that, reducing rental stock – is only going to compound the problem we all want to solve.

Neil Kirk is residential development & investment partner at Knight Frank Edinburgh