New Cebr report highlights mixed economic and employment fortunes for Scottish cities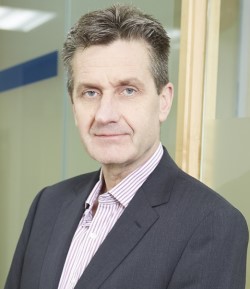 A new economic report places Edinburgh in the top ten best performing cities for economic output and employment by the end of 2023 but reveals mixed fortunes ahead for Aberdeen and Glasgow.
According to Irwin Mitchell's latest UK Powerhouse report, produced by the Centre for Economics and Business Research (Cebr), Edinburgh will rise from being among the bottom five cities in the UK for economic output in Q4 2021, to 8th place by Q4 2023, with a 2.2% year-on-year increase in GVA. This equates to £900m of growth and takes the total size of the economy to £23.2 billion.
A more modest increase in employment will see Edinburgh move from 13th place in Q4 2021 to 9th in Q4 2023, with 2% year-on-year growth set to deliver 14,000 new jobs.
---
---
Edinburgh's strong recovery next year is in marked contrast to Aberdeen. According to the report, the Granite City was the best performing Scottish city in Q4 2021 but by Q4 2023, it had moved to bottom place for economic output and year-on-year employment growth of just 1.2%.
Glasgow delivers the more consistent performance of the Scottish cities in the study's league tables, moving up 12 places to 21st for economic output in Q4 2023 and a modest improvement in employment seeing the city move up one place to 17th in 2023, creating 12,300 new jobs.
The reversal of fortune for a city like Aberdeen reflects a pattern outlined in the report for slower growth in those cities with declining industries and this is borne out by Aberdeen's oil-driven economy set to grow just 1.3% by Q4 2023.
With eight of the UK's fastest-growing cities in Q4 2023 set to be in the South and East of England, the report also highlights Foreign Direct Investment (FDI) as one of the reasons for continued success being located in the South.
Edinburgh is one of only two cities to buck the trend and in addition to Scotland's placing 5th for the number of FDI projects, the country is also among those seeing the biggest reduction in the number of FDI projects when compared to Southern rivals.
With much FDI centred around financial services, it is also clear from the report that those cities with the ability to cater for this vital sector are among those continuing to perform well.
Bryan Bletso, partner and head of international at Irwin Mitchell, said: "On the face of it, the transformation of fortunes between Aberdeen and Edinburgh is eye catching, but should come as no surprise.
"Edinburgh is another city with a large financial services sector which is predicted to do well, versus those cities with economies centred on manufacturing or declining industries.
"Part of this is bound up with the importance of attracting FDI to improve the long term economic outlook and the report highlights the fact that how well this can be done will show how far the levelling up agenda can become a reality."
Josie Dent, managing economist at Cebr and one of the report's authors, added: "The economy is still expected to face some turbulence between now and the end of next year, notably through volatility in commodity prices, supply chain pressures, and the emerging cost-of-living crisis domestically. All of these factors are set to impact growth both at the aggregate level and, to a varying extent, within individual cities.
"This report highlights that much of the fastest growth during next year will be concentrated in the South of England. Locations such as Milton Keyes, Cambridge and Oxford have economies which are dominated by fast-growth sectors and they have also been hot spots for overseas' investment. If economic levelling up is to be tackled effectively, these two issues must be recognised and quickly addressed."