One-third of Scotland's bank branches have closed in five years, survey finds
A survey conducted by Which? has found that more than one-third of Scotland's bank branches have closed down within the last five years.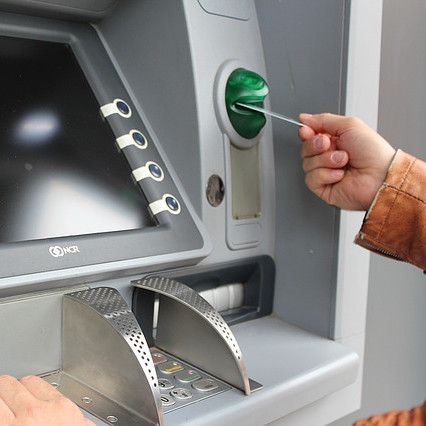 The Herald has reported that the survey found that Scotland's bank network decreased by almost 400 branches between January 2015 and August this year, with a total decrease from 1,039 to 643.
Which? also found that several remaining branches are slashing opening hours, impacting already struggling customers even further.
Several big banks have closed their physical premises in recent years which has negatively affected city high streets and significantly hurt rural areas.
---
---
Shopfronts are being replaced by mobile banks in some areas which only operate on certain days of the week, limiting access for many customers. This change follows the trend of banks moving online.
Which? said these mobile banks provide a range of everyday financial services, but they do not offer the same convenience of access as a bank branch and can be a "scant" consolation while leaving many customers struggling to carry out their banking needs through a very limited window of service.
The study found that 11 branches open for only one day per week, while 31 are open for just two. Almost one in seven banks open for three days a week or less.
Which? also found that RBS had closed 74% of its bank branches across Britain between January 2015 and August 2019, with most in Scotland, where 158 branches closed, 63% of its Scottish network.
Bank of Scotland has closed 94 branches, equivalent to 32% of its network. Clydesdale has closed 59, TSB, 39, and Santander, 36.
The survey found that the hardest-hit areas are Moray, which lost 16 branches, three-fifths of its network, followed by Edinburgh South West and Paisley & Renfrewshire North, which both lost eight branches, equivalent to 57% of their total network. Linlithgow and East Falkirk also lost nine branches, more than half of its network.
Jenny Ross, Which? Money editor, said that she recognises that the shift towards online banking offers great benefits and convenience, but if banks close physical branches they must communicate effectively with communities and ensure people have all the support they need to make the most of digital alternatives.
With about one-third of 30% of the UK population still not utilising online banking services, banks should also explore more innovative ways to ensure those who rely on in-store banking can access it.
Which? is calling on the UK Government to take action to guarantee people's ability to access and pay with cash, ensuring that millions of people who rely on it as a payment method are not left behind with the rise of digital banking.
Ms Ross also said: "Banks are closing their branches at an alarming rate in Scotland, which risks shutting many people out of vital financial services and their ability to access their own cash. Bank branches play a crucial role within communities, serving consumers and businesses alike. The industry must ensure no-one is left behind by the digital transition."