Which? calls for immediate pause on bank branch closures to protect access to cash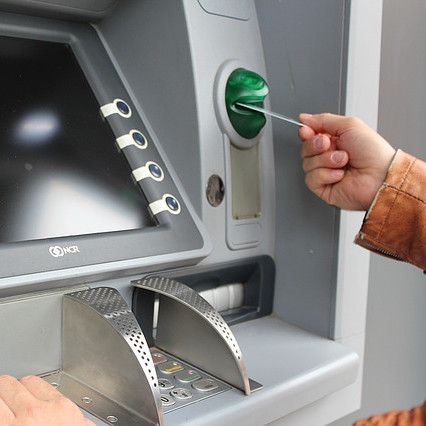 Which? is calling for an immediate pause on bank branch closures as its new analysis raises concerns that banks may be rushing to close branches before solutions to protecting access to cash can take effect.
The consumer champion is urging banks to prove they can take effective action to stop people losing access to cash and valued bank services without adequate alternatives being ready to put in place – or pause their branch closure plans until the government legislates to protect cash.
Which?'s latest analysis has revealed that the rate of bank branch closures has increased significantly in 2021. It peaked between June and August when 298 branches closed their doors – an average of 99 per month.
This marks a 90% rise on the previous six years when an average of 52 branches were closing per month. In total, Which? revealed there have been 736 bank branch closures this year, with another 220 already set to close in 2022. Since January 2015, banks and building societies have closed or scheduled the closure of 4,734 branches.
---
---
Which? chief executive Anabel Hoult has written to banks on the CAG warning that the rate of bank branch closures seriously undermines industry efforts to address dwindling cash access, and is calling on banks to pause any programme of branch closures until the group's proposals are rolled out.
The CAG letter outlines Which?'s expectations that any closures should be subject to greater scrutiny than is currently required so that whenever a decision to close a bank branch is taken:
An independent assessment is made of the impacted community's cash needs;
A summary of this assessment is made public to ensure transparency and accountability; and
Seamless access to the most appropriate type of provision is put in place to ensure that there is no gap in provision for those who need it, particularly the elderly and vulnerable.
If banks are unable to meet these commitments, Which? believes they should pause their branch closure programmes until they are in a position to do so, or until legislation to protect access to cash has been implemented.
The government first committed to legislation to protect access to cash in March 2020, so the consumer champion is urging for these measures to be introduced swiftly to support the CAG's proposals and ensure that communities' needs for cash will be met for as long as it is needed.
Anabel Hoult, Which? chief executive, said: "The alarming acceleration of bank branch closures has left many people who depend on them for essential banking services at risk of being cut adrift, which seems to fly in the face of work being done across the industry to protect access to cash.
"While many people can now bank digitally, millions of people are not yet ready or able to do so. Greater scrutiny of branch closures must be in place to ensure that people who rely on cash can access it.
"We are calling on banks to pause any programme of branch closures until proposals to protect access to cash are rolled out. The government must also urgently press ahead with long-promised legislation that guarantees consumers can continue to access cash for as long as it is needed."