Online banks rank highest on Which? current account customer satisfaction survey
First Direct, Starling Bank and Monzo have come out on top in the latest current account satisfaction survey carried out by Which? - while Scottish lenders Clydesdale, RBS and Bank of Scotland were in the bottom five.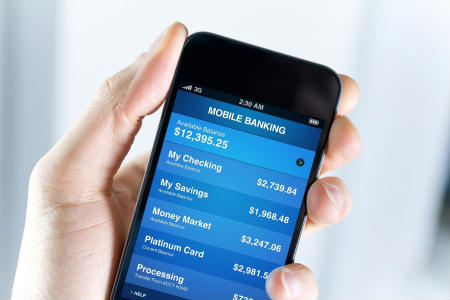 The survey asks over 4,000 people for opinions on their current account providers and generates an overall score for each bank.
The survey revealed that users ranked the three online banks for customer service, application process, communication and transparency of charges.
---
---
A recommended provider for every one of Which?'s past eleven surveys, First Direct has reclaimed the number one slot with a customer score of 84%, after being usurped by Monzo last year. It also has the highest product score - 76% - which we calculate by analysing the features of each provider's standard current accounts.
First Direct has five-star ratings across six of the ten banking services we asked customers to rate, covering overall customer service, telephone, online and mobile banking, communication and transparency of charges.
First Direct doesn't have a branch network - so it doesn't have a rating for this - but customers can use the branches of parent bank HSBC to pay in cash and cheques and withdraw cash at the counter.
For a cheap arranged overdraft, Which? rates the 1st Account which is interest-free up to £250 then 15.9% EAR. If you were to borrow £500 for one week, First Direct would charge you 71p, while other banks slap on fees amounting to as much as £7.74.
First Direct shares deposit protection with HSBC so try to limit deposits to £85,000 across the two brands.
Coming in a close second - with a score of 83% - is Starling Bank, appearing for the first time thanks to a steadily increasing customer base.
First Direct meets all of Which?'s recommended provider criteria with ease, offering a cheap overdraft, in-credit interest and an above-average product score. The five-star rated Starling app offers a wide range of features including instant notifications to help you spot fraud immediately and a range of controls that let you instantly freeze your card for use online, in shops and for gambling transactions.
The debit card is fee-free for purchases and foreign ATM withdrawals anywhere in the world, making it the ideal debit card to take on holiday.
You can also earn 0.5% AER on balances up to £2,000, and 0.25% thereafter, on a maximum balance of £85,000.
As with rival digital challenger bank Monzo, you must operate your account entirely via its smartphone banking app, though Starling customers can use a Post Office to deposit and withdraw money.
Starling and Monzo were the only two banks to receive five stars for their application processes (both let you apply via the app in minutes, taking a short 'selfie' video to confirm your identity).
Monzo, which was placed third, has not been formally endorsed by Which? with recommended provider status.
Which? said this is because Monzo has not yet signed up to an industry code on bank transfer fraud which offers greater protection when people are tricked into transferring money directly into a fraudster's bank account.
The survey revealed that Ulster Bank and RBS's performance has been consistently poor. Ulster Bank found itself at the very bottom of the ranking in the survey with a customer score of jusr 55%. Similarly, RBS customers gave the bank two stars for complaints handling and branch banking service.