ONS: UK retail sales drop by 3.7% in December
Retail sales volumes fell by 3.7% in December, but were 2.6% higher than their pre-coronavirus February 2020 levels, according to the latest figures published by the Office for National Statistics (ONS).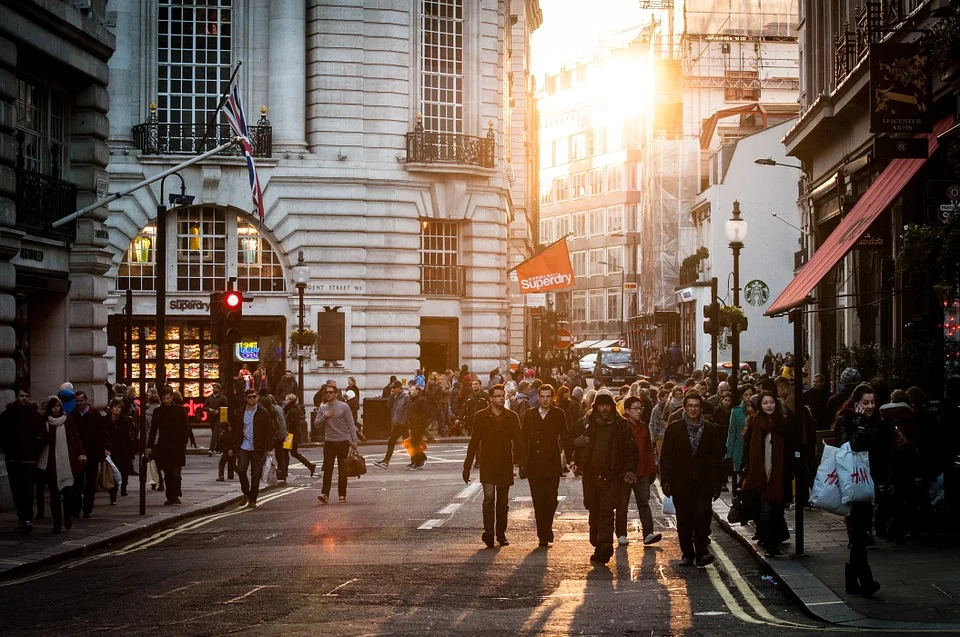 Non-food stores sales volumes fell by 7.1% in December 2021, with falls in each of its sub-sectors (department stores, clothing stores, other non-food stores and household stores) following strong sales in November; the Omicron variant, which increased rapidly during December, was reported by some retailers as impacting retail footfall.
Automotive fuel sales volumes fell by 4.7% in December 2021 as increased home working in December 2021 reduced travel; sales volumes were 6.6% below their February 2020 levels.
---
---
Food store sales volumes fell by 1.0% in December 2021; despite the fall in December, volumes were 2.0% above levels in February 2020.
The proportion of retail sales online rose slightly to 26.6% in December 2021 from 26.3% in November, substantially higher than the 19.7% in February 2020 before the coronavirus pandemic.
Between 2020 and 2021 the volume of retail sales rose by 5.1%, which is the strongest growth since 2004 (when it was also 5.1%); it was last higher in 2002 (5.7%). However, growth between 2020 and 2021 should be interpreted with caution given restrictions on travel and non-essential retail which contributed to a fall in sales during 2020.
Martin Beck, chief economic advisor to economic forecaster the EY ITEM Club, said: "The spread of the Omicron variant in December made it a tricky month for retailers. Sales fell 3.7% month-on-month (m/m) compared to November's (downwardly revised) 1% rise and represented the biggest fall since January.
"Among sub-sectors, lower footfall contributed to a 7.1% m/m fall in non-food sales – although this also likely reflected some payback for November's very strong reading – while fuel sales were 4.7% lower as more people worked from home. Retailers received limited support from a shift to remote purchases: online spending as a share of the total was 26.6%, only 0.3 percentage points up on November. That said, December's fall left retail volumes still 2.6% above their pre-pandemic level."
He added: "But with COVID-19 case numbers falling, high-frequency data suggests consumer activity has started to recover and 'Plan B' Covid restrictions in England will end on 27 January. This suggests that the economic fallout from Omicron will be short-lived.
"But the retail sector still faces two significant headwinds. One is the squeeze on household incomes from rising inflation – the CPI measure ended 2021 at a near-30-year high – and a rise in energy bills and personal taxes in April. The second is a continuation of the rotation in consumer spending from goods to services set in train last year as the economy reopened. A return to more normal spending patterns was probably slowed by Omicron, but it should now pick up."
Neil Lovatt, commercial director for Scottish Friendly, commented: "Retail sales fell by 3.7% in December as the new Omicron variant contributed to the largest monthly fall since January 2021 when footfall in stores was impacted by widespread lockdown restrictions.
"Retailers have blamed Omicron for this latest drop-off, which was felt most keenly by non-food stores such as department, clothing and household outlets. Meanwhile, automotive fuel sales fell by 4.7% last month as more people worked from home.
"But as well as Omicron, rising inflation which hit a 30-year high in December may also be a factor in why people are spending less. Food stores sales volumes dropped by just 1% in December but it's in other non-essential areas where we have seen the biggest decline."
He continued: "Although the government is now easing Covid-19 restrictions, retailers may find that rising prices start to limit sales as households tighten their belts. The Bank of England has been saying for some time that any increase in the cost of living beyond its 2% target will be short-lived, and others have been telling households not to worry, but we've been warning that inflation could exceed 6%.
"Sadly, inflation isn't going away by itself, at these levels, it is getting baked into the economy. Even our own estimate of 6% is now looking like it may be too conservative. But with hindsight it's all a bit too depressingly obvious. You print money, you drive up prices. We've known this since the South Sea Bubble.
"It means that difficult choices now lie ahead for many cash-strapped families. The question for the government and the Bank of England is, are we all in this together or are we going to let these difficult choices land disproportionately on certain groups."