Ping Network Solutions Ltd receives £335k from Scottish Enterprise
Strathclyde-based Ping Network Solutions Ltd is one of the first companies in Scotland to benefit from £335,000 Regional Selective Assistance (RSA) grant support from Scottish Enterprise, contingent on fair work practices.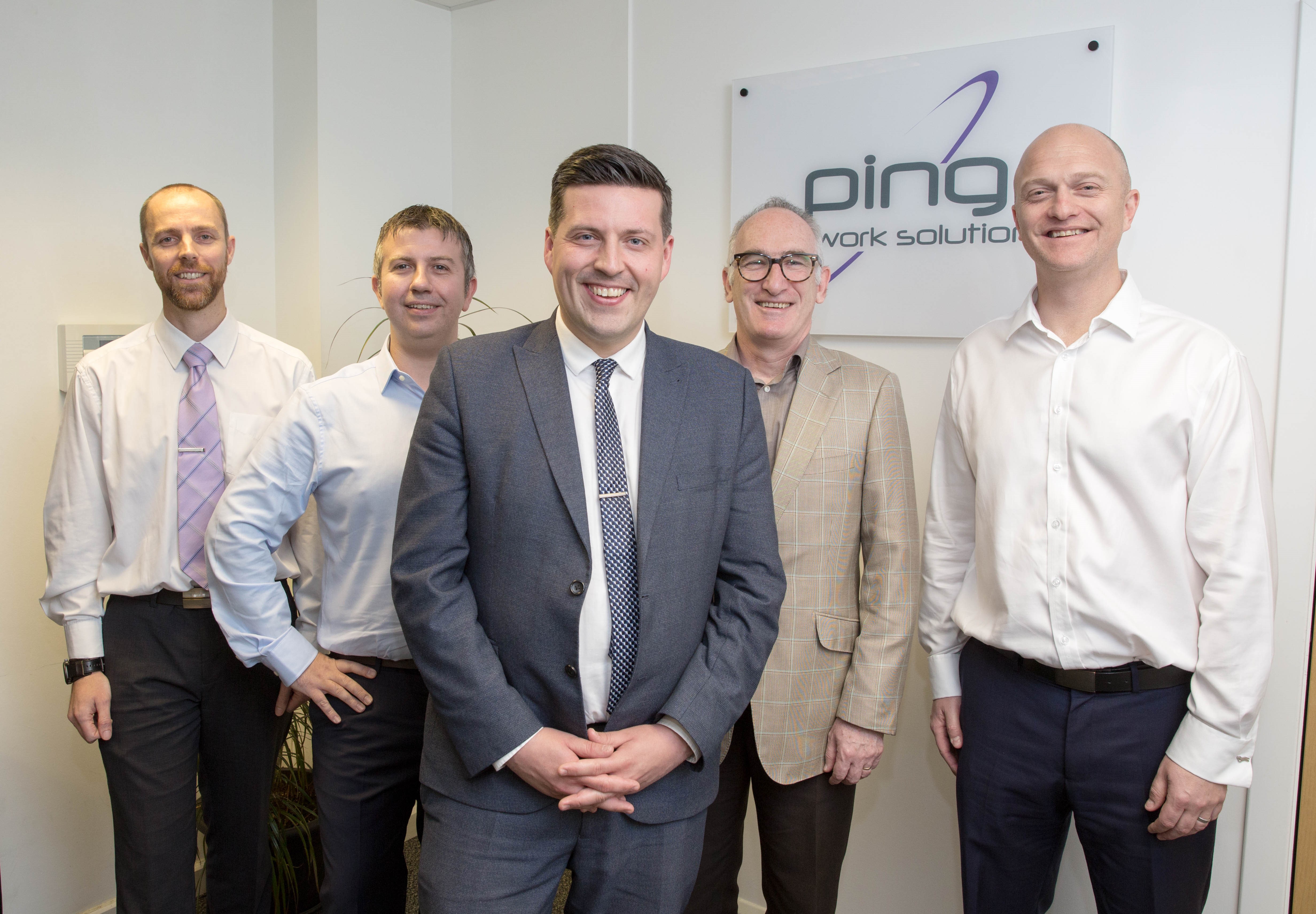 The company is a systems integrator and an independent Cisco Gold Partner.
The RSA grant from Scottish Enterprise will support the increasing demand on Ping's managed services business by enhancing capability and office capacity which will enable them to deliver larger, more complex projects to both UK and international customers.
With a commitment to the Scottish Government's Fair Work Action Plan, Ping has pledged to safeguard 15 jobs and create an additional 15 by the end of 2021, taking the headcount to approximately 50 employees, all paid above the Scottish Living Wage.
Currently based in Strathclyde Business Park, Bellshill, Ping will relocate to a new 6,200 sq. office in November this year, which will house a new state-of-the-art secure network operations centre (NOC) to meet growing demands from its clients.
Business and fair work minister Jamie Hepburn and Michael Cannon, head of grants at Scottish Enterprise, visited Ping's existing Bellshill office to meet with the team to discuss plans for the relocation and how the company is implementing fair work business practices.
Michael Cannon said: "We are delighted to announce that Ping was one of the first companies we granted RSA to with fair work conditions attached. With our support to safeguard 15 jobs and create an additional 15, Ping will create conditions where employees' skills, talents, ingenuity and commitment are optimised, transforming their working lives whilst building a high-performing, innovative business.
"We look forward to working with Ping to deliver their growth ambitions and wish them every success with their relocation later this year."
Kenny Godfrey, co-founder and operations director at Ping Network Solutions, added: "Investing in our people and our business is very important to us. With support from Scottish Enterprise, we will provide continuous training, pay above the Scottish Living Wage and provide quality jobs with opportunities for career progression and development."
In addition to the refit of the new office, the funding from Scottish Enterprise will contribute to Ping's office rental costs over the next 10 years.