Project Heather opens impact reporting consultation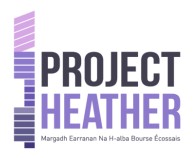 Project Heather has announced the opening of a consultation on the exchange's proposed impact reporting philosophy and methodology.
Presenting suggested elements for what an ideal issuer on its exchange might look like, including the core pillars required to support impact reporting by its issuers, the consultation will feed into the Impact Reporting Requirements for the proposed Scottish-based stock exchange.
Speaking ahead of the United Nations' Climate Action Summit at the UNDP's Climate Hub, Project Heather CEO and founder Tomás Carruthers declared the consultation open, in an impassioned call to action to the impact and sustainability communities.
Mr Carruthers said: "It is an honour to launch this consultation at the United Nations Development Programme's Climate Hub as the world's nations come together for Climate Week. Our mission at Project Heather is to make the Sustainable Development Goals, and beyond, feasible and achievable. Project Heather integrates the routes most likely to move capital at the greatest speed and scale to the kinds of projects that most urgently address risks to stakeholders captured in the SDGs.
---
---
"As a project we have spent considerable time working on what a potential issuer on our proposed new Scottish stock exchange might look like, but now it is time to call on the global impact community to help. We invite them to join our consultation and hold us to account. This is a call to act now – we don't have much time left to achieve the SDGs."
Jamison Ervin, global manager on Nature for Development, UNDP, said: "It is now widely acknowledged that the Global Goals cannot be achieved without private sector support, and while impact investing is growing in some sectors, it is yet to penetrate capital markets. In seeking to change how capital markets value natural capital, we see Project Heather's goals for an impact-focused stock exchange as a game-changer for our planet."
The proposed Scottish-based, global facing, the impact-focused stock exchange will be a stock exchange built specifically for impact investments, defined by the Global Impact Investing Network as those "made into companies, organisations, and funds with the intention to generate a measurable, beneficial social or environmental impact alongside a financial return".
The proposed new exchange, being built by Project Heather, is designed to make a positive impact on society and our global home. This will be achieved by managing, measuring and reporting the impact of the issuers on it against the targets of the Global Goals.
The proposed Scottish-based stock exchange will require impact reporting for every issuer on admission and annually thereafter. In building the operating model and frameworks for the new exchange, Project Heather has identified the Sustainable Development Goals as the destination framework, with every issuer required to report against the goals, and critically, the goals' targets. The consultation seeks opinion on this chosen destination.
In addition, the consultation will also gather input on seven key elements it believes underpins the impact reporting requirements of an issuer:
The issuer's board declares that its organisation's core purpose is to make a positive impact, as defined by the Principles for Impact Finance to provide a definition of value which goes beyond profit, to include social and environmental well-being. This defined purpose is contextualised to align with global goals for sustainable development.
This declared purpose is clearly articulated through a theory of change.
This declared purpose is realised through the material core of the issuer's activities, and the issuer commits to a proactive journey towards value creation within the entire system it operates.
Impact is measured using widely accepted frameworks and tools and must include measurement against the SDGs.
Impact is reported publicly and annually, with a commitment to ongoing improvement.
The organisation or issuer is committed to transparency.
The organisation or issuer is committedly against impact-washing.
Project Heather neither seeks to create a new impact tool or impact reporting framework nor will it prefer any one existing impact measurement or management tool or framework. As part of the consultation process, Project Heather hopes to engage with the ecosystem of recognised and respected frameworks that exist for measuring, managing and reporting on social and environmental impact, both established and emerging.
In addition, Project Heather will seek to understand what the global impact community believes a business on the exchange should constitute and what segments should be avoided, if any.
As transparency of information, both at listing and thereafter is a reason Project Heather believes capital markets can transform impact investing, the consultation will seek opinion on what that transparency should look like.
Those wishing to respond to the consultation should go to www.projectheather.scot and complete the form.
The consultation will be open until Monday, October 21st, 2019. The draft reporting requirements will be published following consideration of the consultation responses.