PwC Scotland wins Market Builder award at Social Enterprise Awards
PwC has been named among the leading supporters of social enterprises in Scotland after winning the Market Builder award at the Social Enterprise Awards Scotland last night.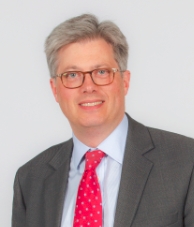 The awards are the biggest celebration of social enterprise in Scotland, recognising innovation, impact and success in social enterprise.
The Market Builder award recognised that PwC has made demonstrably efforts within its own organisation to create more opportunities to buy from social enterprises.
PwC is a founding member of the Buy Social Corporate Challenge (BSCC), a joint venture with Social Enterprise UK, the Cabinet Office and the business world. Its aim is to harness the spending power of business to realise greater social and environmental benefit. Buying from social enterprises empowers communities, creates opportunities for vulnerable people and supports our commitment to transition to a low carbon and circular economy.
Since then, PwC spent more than £1 million annually with over 40 social enterprises across the UK.
In addition to this, PwC operates a Social Entrepreneurs Club, a UK-wide network of over 250 social enterprises focused on developing leaders. In Scotland, there are more than a dozen members.
Over the last five years, PwC UK has volunteered more than 6,000 hours, with our programme benefitting more than 485 social enterprises, at a total contribution of £2.5m.
The Market Builder award category was sponsored by Social Enterprise Academy.
Among those shortlisted for the award were Fife Council, Glasgow City Council, PwC and The Melting Pot.
Mark Hoskyns Abrahall, PwC's Edinburgh office senior partner, and social enterprise leader, told Scottish Financial News: "PwC sees the way social enterprises boost communities, and improve social mobility and inclusion. We also recognise the position we have as a large organisation to support the sector through our purchasing decisions, by collaborating with social enterprises and sharing know-how and advice.
"The Social Enterprise Awards celebrated the amazing work being undertaken by Scotland's vibrant Social Enterprise community. It was rewarding to see a significant number of PwC's Social Enterprise Club members being recognised too - and the feedback from all present about how they value the support and network offered through our Club was fantastic to hear.
"I'm delighted that judges awarded PwC Market Builder. This is great recognition for what we as a firm are doing to promote Social Enterprises, and along with our Social Enterprise Club and many other activities, shows how this is core to our purpose of helping to solve problems in society, and how we are making a difference."