PwC: Scottish consumers prioritising spending on essentials, but still find funds for holidays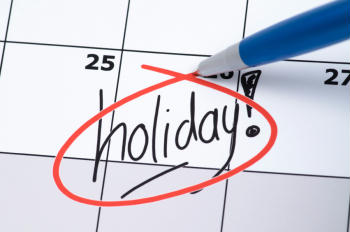 Scottish consumers are prioritising everyday essentials, like food shopping and spending on children and pets ahead of beauty, home improvements and nights out when it comes to managing finances.
The latest edition of the PwC Consumer Sentiment survey, conducted in the immediate aftermath of the latest UK government Budget, shows that consumers rank grocery shopping as the number one expenditure across Scotland.
And while going out, eating out and fashion fixes have taken more of a backseat, Scots are still prioritising spending on holidays and health and wellbeing – both of which feature in the top five spending categories along with pet food and care, and children and babies which came second and third, respectively.
---
---
Looking at the whole of the UK, consumers are feeling more positive moving into spring. The professional services firm has been tracking the mood of the nation since April 2008, capturing the highs and lows of how consumers feel at a given moment in time and this year's data saw consumers feeling more optimistic about their spending for the year ahead.
Sentiment, which sat at -44 in September 2022 and -32 at the beginning of January 2023, now sits at -25. Although still in negative territory, it is a marked improvement from last Autumn when the measurement was almost at a historic low - eclipsed only by the start of the Global Financial Crisis in October 2008, when it dipped to -51. Sentiment has now recovered to a whisker better than at the start of the first Covid lockdown (-26 in March 2020), and is also now better than the worst point of the austerity period in 2012 (-42). It's also the first consecutive period of improved sentiment since early 2021.
The sentiment of under 25s has improved by 13 points (to +15) since the start of the year, ranking them as the most positive age group, and reflecting the fact that many young people still live at home, sheltering them from the worst effects of the cost of living crisis, and they are more likely to benefit from National Living Wage and salary increases. The sentiment of over 65s has increased the most since January, by 14 points to -31, partly driven by higher lockdown savings, little or no mortgage repayments, the pensions triple lock, and government cost of living assistance targeted at older age groups.
Despite rising inflation and the cost of living crisis, almost a third of consumers polled now believe their finances are 'healthy' with 90% stating they do not consider themselves to be struggling. One in ten consumers state they are in trouble, financially, or might miss a bill - down from 14% who felt the same last Autumn.
The biggest improvement in finances is amongst the over 65s - 47% of that demographic now consider themselves 'healthy', leaving them with money left over for luxuries or savings every month. At the other end of the scale, 35-44 year olds and 45-54 year olds say they are under the most financial pressure, with 15% stating that they are struggling or in trouble.
This improved financial health is reflected in consumers' spending intentions, with fewer people expecting to make spending cutbacks than six months ago: from 83% in Autumn to 78% in Spring. The biggest improvements were in the proportion of people planning to reduce home energy consumption (from 45% to 37%) or to drive less because of petrol prices (from 27% to 16%).
However, retail and leisure spending remain vulnerable to spending cutbacks, with significant numbers of people still planning to eat out less (38%), order fewer takeaways and deliveries (33%), or trade down to a cheaper supermarket (30%) in the next three months.
At a category level, not surprisingly consumers say they will prioritise the non-discretionary categories of groceries, pet care and children's products. In particular, grocery is the only category with a positive spending intention, i.e. where more consumers expect to spend more in the next 12 months than spend less, in part a result of the record food price inflation they have experienced in recent months. Even this is an improvement over last Autumn, when grocery spending intention was negative, suggesting that consumers were planning to buy less and trade down to cheaper alternatives.
The next most important categories to consumers are holidays, health, and the home, as consumers look to protect those spending categories that are most important to them - with health and wellbeing particularly important for younger people.
Under 25s are more likely to prioritise spending on fashion and going out than older age groups; at the other end of the age range, over 65s were more likely to prioritise eating out and going out than every age group other than the under 25s.
Susannah Simpson, private business lead at PwC Scotland, said: "Whilst the research doesn't paint an entirely positive picture, it's encouraging to see some improvement in consumer sentiment. It comes as no surprise that Scottish consumers are showing more positive sentiment in spending categories considered essential, like grocery, pets and children. It goes to show just how important our pets have become since the pandemic, and ties in with our recent Store Openings and Closures report, which highlighted pet stores as one of the fastest growing retail categories in 2022.
"With certain luxuries in the top five categories for Scots, our research shows just how savvy consumers are in recognising the impact of inflation and changing buying habits to align with their priorities. For example, consumers north of the border are choosing to spend on escaping the famous Scottish climate with holidays - and focusing on their health and wellbeing - over past-times like eating out and shopping for clothing and accessories.
"Our high streets, retail parks and shopping centres in Scotland are also evolving, with those most responsive to consumer changes likely to reap the benefits by attracting and retaining customers. That innovative thinking has laid the foundation for what we hope will build more sector success in 2023."