PwC staff told to leave early on Fridays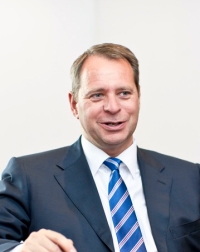 PwC staff have been told they can finish early on Fridays over the summer in a renewed attempt to keep employees happy amid the shift back to working from the office after the pandemic.
The Big Four firm has written to its 22,000 staff in the UK and informed them that they can finish at lunchtime on Fridays between June and August.
Last year, the firm ran a summer hours pilot between July and August, the offering was so well received by staff that it has been extended for a month this time, The Times reports.
---
---
Kevin Ellis, chairman at PwC UK, said: "We knew summer working hours would be popular with our people, but the positive impact on wellbeing surpassed expectations.
"We've had another exceptionally busy year and as we approach the summer holiday period, we hope our policy gives people more time for themselves, their friends and their families."
PwC surveyed 6,000 of its staff and found that three quarters thought the early finish on Fridays had helped "their general wellbeing to a great extent". The poll found that the summer hours had allowed people to spend longer with their friends and family, which was the biggest benefit of the policy.
However, Mr Ellis revealed that not everyone was able to finish early every Friday, although even those who had to carry on working received fewer emails and requests from colleagues.
Summer hours are part of the firm's approach to hybrid working, which it implemented last spring. Employees are expected to be in the office or on-site with clients on two or three days a week but can decide their own working patterns.