R3: Scotland sees surge in start-ups since start of 2022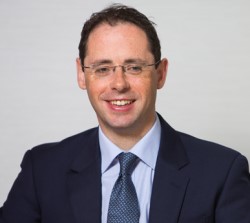 Nearly 12,000 new businesses have been set up in Scotland since the start of the year, according to new research from insolvency and restructuring trade body R3.
R3's figures, which are based on an analysis of data provided by Creditsafe, reveal that 11,783 new businesses were set up in the nation during January, February, March and April of this year.
March was the busiest month for Scottish start-ups, with 3,494 businesses being set up that month, followed by February (2,925) and January (2,715). This mirrors the UK-wide picture, which saw 77,790 businesses set up in March, 66,024 set up in February, and 64, 264 set up in January.
---
---
Richard Bathgate, R3 in Scotland chair, said: "The start of the year and the end of the Covid restrictions have clearly led to a boom in entrepreneurialism in Scotland, with a large number of people starting their own businesses.
"It's clear people are still confident about the economy despite the recent turbulence caused by the pandemic and the war in Ukraine and there's clearly a belief the market can support new businesses.
Mr Bathgate, who is a restructuring partner at Johnston Carmichael, continued: "Despite this, it's crucial to bear in mind that we're operating in the most difficult economic climate since the pandemic was at its peak. Businesses are facing increased creditor pressure, rising inflation and low consumer confidence, all of which will have an effect on their margins and their finances.
"While no-one thinking about setting up a new business should be discouraged by this, they should be prepared for their first year to be a challenging one. The first few months of trading as a new business are always tough and the current economic pressures will only amplify this.
"I would urge any director of a business in Scotland who notices their business may be financially distressed to seek advice at the earliest possible opportunity. If your business is struggling with cash flow or to pay staff, suppliers or taxes, or you're worried about its financial position, speak to a qualified, regulated advisor as soon as possible."
He concluded: "Discussing your worries about your business is very hard, especially when the business is a new one, but having that conversation at an early stage usually means you have more options available to you to improve your situation and more time to take a considered decision about your next step."