RBS: Scottish economy approaching stabilisation as private sector downturn eased in July
The downturn in the Scottish private sector eased noticeably in July, with clear signs that the economy is approaching stabilisation, according to the latest Royal Bank of Scotland PMI.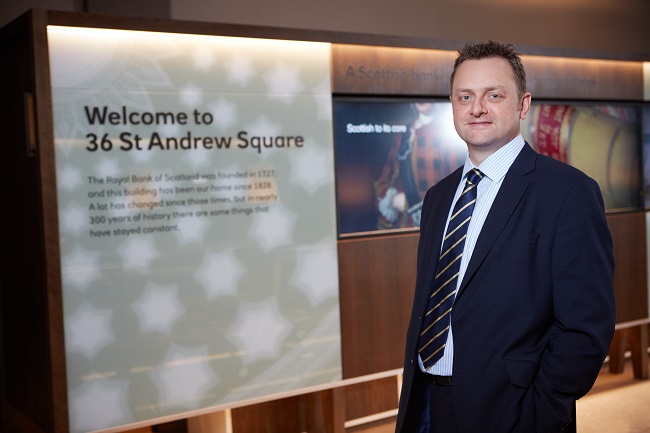 The seasonally adjusted headline Royal Bank of Scotland Business Activity Index - a measure of combined manufacturing and service sector output - registered 49.3 in July, rising noticeably from 37.1 in June, and signalled the softest fall in private sector output since the current downturn began in March.
Similarly, new business declined only fractionally, while the 12-month outlook for activity strengthened to a five-month high.
---
---
July data also highlighted a further reduction in new business at Scottish private sector firms, extending the current sequence of decline to five months. The index rose a further 12.7 points and neared the stabilisation threshold, however, with some respondents noting that looser lockdown restrictions had led to a slight improvement in demand conditions.
The total gain in the index following April's nadir is now nearly 38 points. Where a reduction was recorded, firms frequently cited the coronavirus pandemic.
At the sector level, manufacturing order books rose solidly, while services firms registered a fifth successive reduction in new work.
Sentiment with regards to activity over the year ahead remained positive for a third consecutive month in July. Moreover, the level of confidence among Scottish firms strengthened to a five-month high. Anecdotal evidence linked optimism to hopes of an economic recovery once lockdown measures are lifted, with many panellists expecting the release of pent-up demand to drive sales.
A sixth consecutive reduction in Scottish private sector employment was recorded in July. Temporary business closures and weak demand conditions amid the COVID-19 pandemic were frequently cited as reasons behind the latest fall, although there were further mentions by panellists of use of the government furlough scheme. The rate of job shedding was the slowest since February, but still marked overall.
The fall in staffing numbers was broad-based at the sector level with services again registering the sharper decline, although both segments saw the rate of job shedding ease from June.
The level of outstanding business at Scottish private sector firms fell during July, as has been the case in all but one of the past 22 months.
According to respondents, weak demand conditions as a result of the coronavirus pandemic allowed them to direct remaining resources to clearing backlogs. The rate of reduction was sharp, albeit the softest since February.
Across the 12 monitored UK areas, Scotland recorded the second-quickest reduction in outstanding business during July, behind only Wales.
Scottish private sector firms signalled a back-to-back rise in input prices in July, with the increase accelerating to a sharp pace. Greater fuel, staff and general overhead costs, as well as higher charges at suppliers were the main drivers of inflation, according to respondents.
Cost burdens also rose at the UK level during July, although the increase was slightly softer than that seen in Scotland.
A fifth successive reduction in average charges levied by Scottish private sector firms was recorded in July. Panellists linked the latest fall to discounting efforts amid intense competitive pressures due to the COVID-19 pandemic, although there were some mentions of reduced selling prices in line with the lower VAT rate.
At the sector level, services drove the overall reduction, recording a moderate fall. Meanwhile, selling prices at Scottish manufacturers were broadly stable following five successive monthly declines.
Malcolm Buchanan, chair, Scotland Board, RBS, commented: "July data highlighted some encouraging signs that the Scottish private sector is approaching stabilisation. There were further reductions in activity and inflows of new business, but the declines were the softest since March and only slight, with some respondents noting that looser COVID-19 related restrictions had resulted in slightly improved demand conditions.
"Firms also remained optimistic with regards to output over the coming 12 months. Confidence was the highest since February, with panellists linking positive expectations to hopes of an economic recovery.
"Although July's figures are a significant step in the right direction, we are still yet to see growth. A possible "second wave" of the pandemic and reintroduction of lockdown measures in regions such as Aberdeen has the potential to derail any further moves towards a recovery."
Read all of our articles relating to COVID-19 here.