RBS: Scottish private sector remains in lockdown contraction
Business activity in Scotland's private sector continued to decline substantially in May, as lockdown restrictions continued to disrupt the economy, according to the latest Royal Bank of Scotland PMI.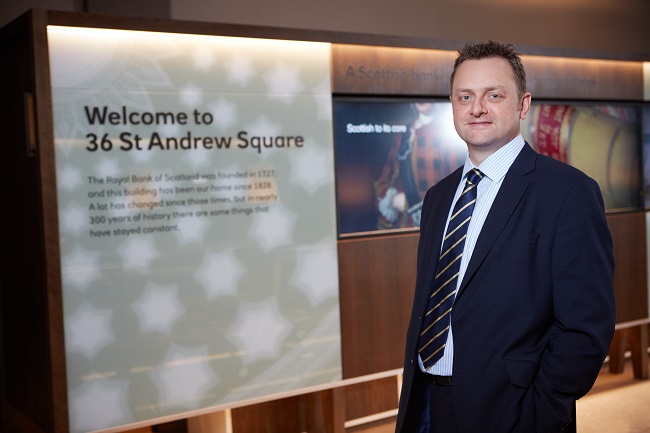 The seasonally adjusted headline Royal Bank of Scotland Business Activity Index - a measure of combined manufacturing and service sector output - posted 21.1 in May, rising from April's nadir of 10.7 but still indicative of a rapid contraction in private sector activity.
The volume of new work received by private sector firms in Scotland continued to plummet in May, with anecdotal evidence linking the fall to temporary business closures and weak client demand amid continued lockdown restrictions as a result of the COVID-19 pandemic. The pace of contraction was slower than in April, but still the second-fastest since data collection began in January 1998.
---
---
At the sector level, the drop in order book volumes was again sharper in services, although both manufacturers and service providers recorded a softer decline than in April.
Private sector firms in Scotland signalled renewed optimism with regards to activity over the year ahead in May. The Future Output Index posted above the 50.0 no-change mark for the first time since February, with panellists linking optimism to looser lockdown restrictions and hopes of an economic recovery.
That said, sentiment remained among the lowest on record. Across the 12 monitored UK areas, only Northern Ireland registered a weaker outlook than Scotland.
Private sector firms in Scotland reduced workforce numbers again in May, extending the current sequence of job cuts to four months. Panellists reported that weak client demand had led them to reduce staffing levels, although some mentioned the use of government furlough schemes. The rate of job shedding was the second-quickest on record, despite easing from April.
Employment also fell at the UK level, with the rate of decline stronger to that seen in Scotland.
A lack of new business meant that Scottish private sector firms continued to focus more resources on the completion of outstanding work in May. The rate of backlog depletion slowed only slightly from April's series record and was the second-quickest seen since data collection began in 1998.
Across the UK as a whole, the level of outstanding business also declined at the second-quickest rate on record in May, although the drop was not as marked as that recorded for Scotland.
May data highlighted a back-to-back reduction in cost burdens facing private sector firms in Scotland. The rate of deflation was the second-quickest since the series began in January 1998, despite slowing from April. According to panellists, a combination of lower oil prices and falling staff costs drove the decline in May.
Trends at the sector level continued to diverge in May. Service providers registered a second successive reduction, while cost burdens at manufacturers increased at the quickest rate for four months.
Average charges at Scottish private sector firms declined for the third month running during May. Respondents associated the latest fall with the pass-through lower input costs to clients, as well as discounting in efforts to attract sales. The rate of reduction eased from April's record, but was still the second-fastest in more than 22 years of series history.
Across the 12 monitored UK areas, the rate of decline in Scotland was among the sharpest, with only London and the North East recording quicker falls.
Malcolm Buchanan, chair of RBS's Scotland board, commented: "The Scottish private sector continued to be affected by the COVID-19 pandemic in May, with latest data highlighting further rapid declines in both activity and new business. The rates of contraction softened from April's records, but were still the second-quickest in over 22 years of data collection. With demand essentially frozen, companies continued to make substantial reductions to workforce numbers
"With restrictions easing, sentiment regarding activity over the year ahead returned to a positive footing as businesses look set to reopen and amid hopes of improved demand and an economic recovery.
"Overall, conditions in the Scottish economy remain extremely challenging, with reductions in activity, new business and backlogs all outpacing those seen at the UK level. Although data indicates that the downturn has bottomed out, the pandemic has dealt an unprecedented blow to the economy."
Read all of our articles relating to COVID-19 here.