RBS staff to work from home until next year
The Royal Bank of Scotland has told the majority of its staff to work from home until at least next year.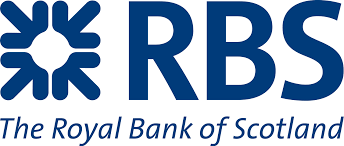 Around 50,000 of the lender's staff will continue to work from home as part of the bank's "cautious" approach to returning to work.
The decision affects around four-fifths of the bank's workforce.
Since the lockdown restrictions were implemented back in March, there have been 10,000 RBS staff working mostly in branches and some offices to support customers.
---
---
In June, a further 400 employees, whose jobs are difficult to do from home for operational and regulatory reasons, were asked to return to work in RBS's offices and call centres.
The decision comes just a few days after Prime Minister Boris Johnson announced that people could return to their workplaces from next month at the discretion of their employers. The previous advice from the UK Government was to work from home where possible, such practices are still advised by the Scottish Government.
Business groups across the UK have argued that high streets and city centres are unlikely to recover until more workers return to offices. Footfall in cafés, pubs and shops is still drastically lower even though lockdown has been eased over the past month.
RBS said it had considered the new government guidance before making the decision. Staff were informed of the new rules in an internal memo seen by the Financial Times on Monday.
An RBS spokesperson said: "Like we've done throughout the pandemic, the decision has been made carefully, including considering the latest guidance from the UK government on Friday and our own health and safety standards and procedures. It's a cautious approach but we feel the right one to take currently."
To ensure those who are returning to offices and branches are kept safe, the bank has implemented various safety measures such as restrictions of two people per lift, thermal imaging and temperature checks at building entrances, and one-way corridors.
Read all of our articles relating to COVID-19 here.