Retail premises to reopen in Scotland as phase 2 of lockdown easing announced
Yesterday, First Minister Nicola Sturgeon announced further changes to lockdown restrictions with all retail premises with outdoor entrances and exits allowed to re-open from Monday 29.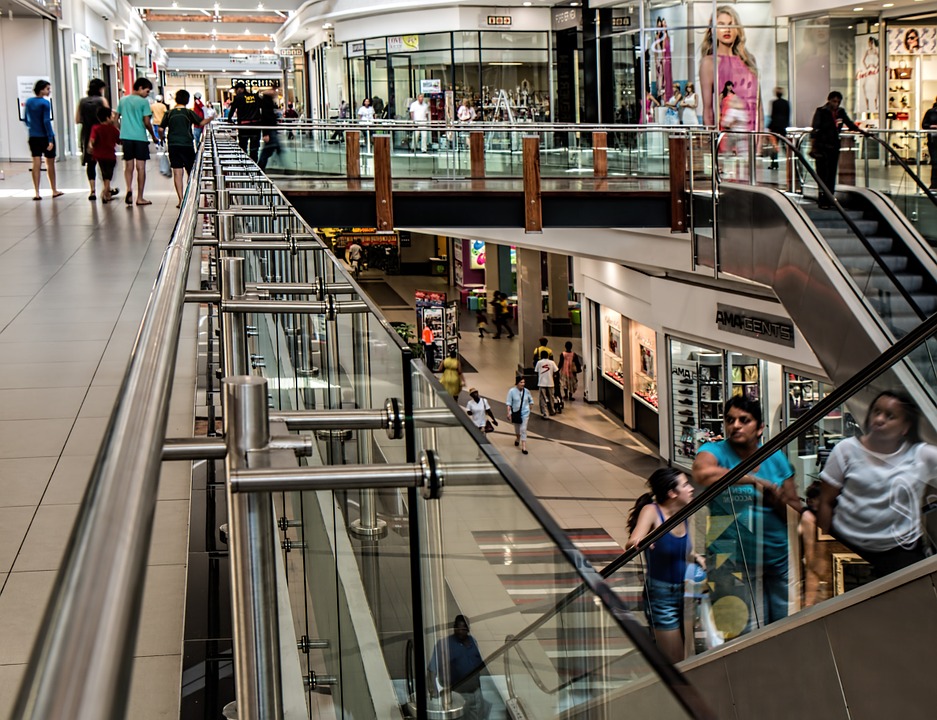 The First Minister said that ahead of that date, local authorities and retailers should plan for the responsible use of public space, such as removing unnecessary street furniture, designing systems to manage queuing and pedestrian thoroughfares, and implementing adequate measures to support physical distancing.
Vital clarity was provided to the retail later yesterday afternoon when the First Minister met with the representatives from the Scottish Retail Consortium (SRC). She confirmed that the phase 2 easing meant all shops, large and small - except those in shopping centres/malls which do not have street access - will be permitted to re-open from the date specified.
---
---
David Lonsdale, director of the Scottish Retail Consortium, said: "Retailers have been eagerly awaiting a firm date for the re-opening of shops that they can work towards. The First Minister's announcement is a significant milestone, providing much-needed clarity on the path ahead. It is welcome that the Government has listened to our representations and that larger shops will be able to re-open sooner than anticipated. We look forward in due course to learning of the indicative date for the re-opening of non-essential outlets in shopping centres and malls."
The announcement did not detail when outdoor hospitality could resume. The First Minister said a further update on this would be provided on July 2.
Further advice from the Scientific Advisory Group has been commissioned based on emerging evidence suggesting communal spaces such as hospitality can present a higher risk of transmission.
It remains government advice to wear a face-covering in enclosed areas where physical distancing is difficult, such as shops, and from Monday, 22 June, it will become mandatory to wear a face-covering on all public transport.
Commenting on the announcement, Dr Liz Cameron, chief executive of the Scottish Chambers of Commerce, said: "We welcome today's further easing of some lockdown measures in Scotland. Many retailers will have some measure of relief to finally have a clearer idea of when they can re-open and what they will need to do to prepare for this while construction firms can now start working again. It will be a relief for many employers and will help to save jobs.
"Clearly current physical distancing limits at 2m is unsustainable for many businesses so we welcome the fact that this is being reviewed, with recommendations due within the next 2 weeks. We would suggest that the review be extended to consider the scientific evidence as adopted by many other countries together with the advice from the World Health Organisation. We all know that science can never be exact so it is important that a broader analysis and view is sought from others before final decisions are taken.
"There's no doubt the challenges we face due to the global pandemic are extraordinary. But we need to move decisively and listen to the needs of employers as well as scientific advisors if we are to avoid permanent, long term economic collapse.''
Mr Lonsdale continued: "Safety is the fundamental concern for all retailers and they have been working hard to implement the necessary social distancing and hygiene measures to operate safely over the past weeks. This a welcome vote of confidence in that effort and preparation. Now that we know which shops can open and when, retailers can begin communicating their plans with their workforces and customers.
"The First Minister's call for shoppers to be considerate and respectful of shop staff is helpful. Customers will see differences to their usual shopping routine and what is expected of them too. Shoppers should be prepared for different store layouts, one-way aisles, plexiglass screens and queuing, similar to those measures seen in pharmacies and other essential retailers.
"The industry stands ready to play its part in getting the Scottish economy moving again. However it is crucial that there is a clear plan so shoppers can travel to and through our town and city centres, and also a short term economic stimulus package to encourage customers to start shopping again."
On plans to consult on mandating shoppers wear face coverings, Mr Lonsdale said: "Our members have invested significantly over a very short period in social distancing and other health and hygiene measures in order to protect staff and customers, and will continue to ensure colleagues in stores have the necessary protection as advised by Government.
"We have previously written to Ministers to say that if there are to be changes to the necessary protection required, then we would ask Government to engage with us at the earliest opportunity so we can discuss the practicalities and understand the requirements and timeframe for implementation. This would allow sufficient time to place orders and acquire stock."
The Federation of Small Businesses (FSB) welcomed the news that high streets would re-open and urged Scots to use their spending power to back independent shops. However FSB urged the Scottish Government to provide more reliable information for businesses, as many independent businesses had expected a swifter timetable for re-opening.
Colin Borland, FSB's director of devolved nations, said: "Up and down Scotland, independent retailers will welcome the news that they've been given a date on which they'll be able to re-open. We'd urge people to back these local bookshops, corner shops and boutiques because they need your spending power like never before.
"However some shopkeepers will be disappointed that this re-opening is more than a week away, when many were primed for Monday. And those that operate restaurants, pubs and cafes will be bitterly disappointed that they're waiting at least another fortnight before they can welcome back customers even if they have outdoor facilities.
"We understand the need to exercise caution. But the Scottish Government must provide sharper detail for businesses about the re-opening programme. Some businesses will have wasted some of their precious reserves preparing to open their doors in the next few days, when actually they won't be open for weeks. For example, pubs with beer gardens will be understandably frustrated – especially if they spent money getting cellars restocked."
Tracy Black, CBI Scotland Director, added: "Progressing to phase two of the Scottish Government's restart plan is a welcome step and gives firms further clarity about when they can reopen their doors.
"While public health rightly remains the priority, the need for action to project jobs and livelihoods is urgent. With the latest GDP figures making for difficult reading, and redundancies likely to rise as government support winds down, the speed and joined-up nature of our response is critical to Scotland's economic recovery."
Read all of our articles relating to COVID-19 here.