Royal London profits reach £109m in first half of 2022 thanks to new pensions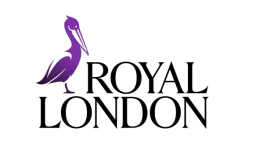 UK mutual insurer Royal London has announced profits of £109 million for H1 2022 in its interim results.
The rise in operating profits before tax is an increase of 36.25% from £80m (H1 2021) and comes after 140,000 new pension policies were taken out by customers in the first half of the year bringing the total number of UK pension policies to 3.1m.
Some other notable figures in the report include:
Growth in new business sales for life and pensions - up 19% reaching c.£5.5 billion from c.£4.6bn for the same period last year;
---
---
A loss before tax of £228m, down from a profit of £228m in H1 2021;
Assets under management decreased to £150bn from £164bn (at 31 December 2021);
Barry O'Dwyer, group chief executive, commented: "Recent market turmoil means that investors look to their independent financial advisers for reassurance and these advisers, in turn, look to providers they can rely on.
"The trust advisers have in Royal London comes from a consistent track record of transparent investment governance, excellent returns, market-leading service and a mutual mindset focused on delivering for customers, not shareholders.
"As a result, we have seen strong growth in new business sales, helping to deliver a 36% increase in operating profit over the first half of the year.
"As the increased cost of living continues to create uncertainty, building customers' financial resilience remains at the forefront of our priorities. In partnership with Wealth Wizards, we have delivered a free online tool which helps Workplace pension members to assess and build their financial wellbeing.
"We are committed to supporting our members and customers to make the right, informed choices to protect their standard of living now and over the long term."