Royal London sheds £8.5m in COVID-19 claims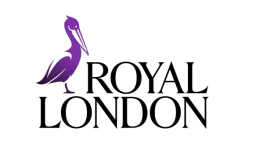 Royal London has paid out £8.5 million in claims to the families of more than 1,200 customers whose deaths were caused by the coronavirus.
The firm, which employs 1,561 people in Scotland, reported an interim loss of £181m after a £397m profit at the same time last year.
Royal London's results for the six months ended June 30 revealed that the firm had allocated £10m in the first half of this year to allow for further COVID-19 related claims in the future.
The mutual said: "There remains uncertainty over the eventual impact of the pandemic including both future rates of mortality as well as wider health impacts from the deferral of non-COVID-19 related medical treatments."
---
---
Royal London said life and pensions new business sales had fallen by 18% to £4.8 billion. The firm pointed to difficult trading conditions during the coronavirus lockdown in the second quarter of this year, noting that companies had deferred decisions to move pension scheme providers and that individuals had delayed investment decisions.
The mutual also reported that net inflows were significantly lower at £997m compared to £5.47bn in the first half of last year.
Royal London said that strong internal inflows and growth in demand for sustainable funds were partially offset by external institutional outflows, particularly in the segregated fixed income and cash funds.
Barry O'Dwyer, Royal London CEO, said that despite market volatility and economic uncertainty, the mutual's assets under management were "stable" at £139bn.
He said: "Our capital position remains strong. New business sales for protection products grew by 15%, which was partly as a result of the pandemic reminding customers of the importance of life insurance, critical illness and income protection. Pension sales were lower as a consequence of the disruption to advisers' ability to do business during lockdown.
"In the first half of the year and despite the pandemic, we made progress on our strategic agenda, with the agreement to sell our platform business, Ascentric. We were also pleased to announce that Police Mutual would become part of Royal London. Both transactions are subject to regulatory approval."
He added: "COVID-19 will inevitably continue to have an impact on new business prospects. Looking further ahead, our strong capital position and unrivalled reputation with advisers and customers will stand us in good stead as we continue to help customers meet their protection, investment and long-term savings needs."
Read all of our articles relating to COVID-19 here.