Sainsbury's decides against sale of Edinburgh-based bank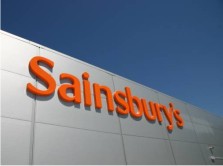 Supermarket chain Sainsbury's has decided against the sale of its Edinburgh-based banking operation after talks with potential buyers.
In a statement, Sainsbury's said "all such discussions have now ended" and it will maintain ownership of Sainsbury's Bank, which has around two million customers across the UK.
It noted: "While the board of Sainsbury's believe that it was in the best interests of shareholders to explore these expressions of interest, it has concluded that these do not offer better value for shareholders than will be realised through retaining Sainsbury's Bank."
Sainsbury's Bank was started in 1997 as a joint venture between Sainsbury's and Bank of Scotland. The supermarket chain took full ownership in 2014.
---