Savills: Aberdeen office market records 104% increase in take-up in 2022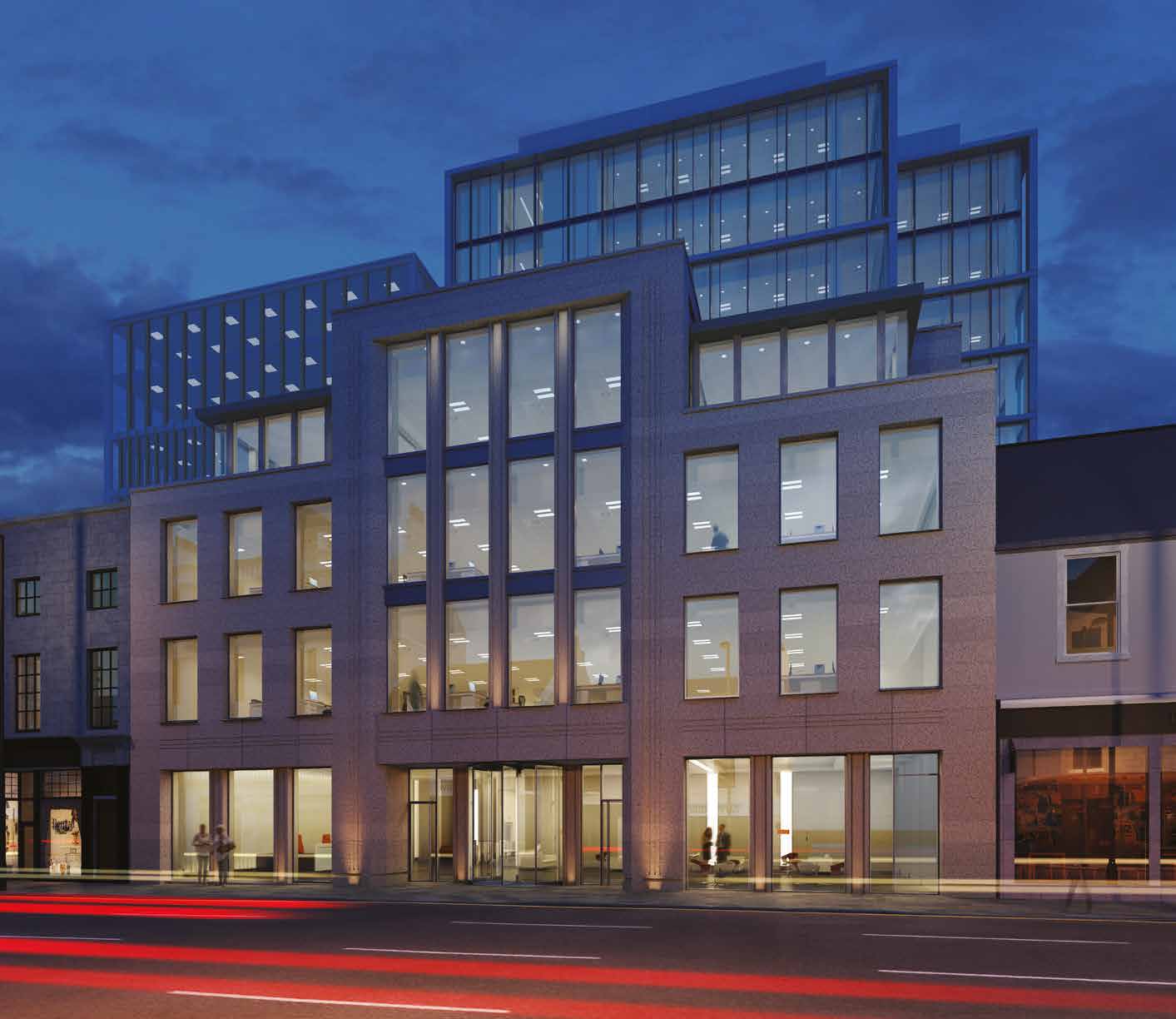 Office take-up in Aberdeen in the first quarter of 2022 has already exceeded the total annual take-up for last year, with 195,905 sq ft of office deals completed in the first three months of the year, according to the latest research from Savills.
By comparison, Savills says, the average Q1 take-up from 2017-2021 stands at 95,821 sq ft.
As businesses emerge from the lockdown brought about by the Covid-19 pandemic, Aberdeen, just as other UK cities have witnessed, is seeing a renewed demand for offices boost the occupational market, says Savills. Adding to this, the soaring price of oil is having a direct effect on the Oil & Gas operators and associated businesses in the city.
---
---
Savills records the largest office letting of Q1 as 100,000 sq ft to Shell at The Silver Fin Building. This is a notable size in Aberdeen for any year, says Savills, but not entirely accountable for the strong overall figures. Other deals due to complete include North Sea Transition Authority at Marischal Sq, 18,000 sq ft; PBS at Abercrombie Court, 18,000 sq ft; DNV – AKER Building 11,000 sq.ft; and Capricorn Energy at 40 Queens Rd, 6,500 sq ft. Overall, over half (10 deals) to complete in Q1 2022 were to Oil & Gas operators, says Savills.
Furthermore, Savills is tracking circa 250,000 sq ft of known, active office requirements in the market.
Dan Smith, head of office in Aberdeen and office agency director at Savills, said: "As we emerge from the pandemic facing significantly higher oil prices as a result of macro geopolitical uncertainty, energy security in the UK is acknowledged as hugely important.
"To this point, where it is necessary to consume fossil fuels in the transition period, many believe we should be aiming to rely on those extracted domestically, in a highly regulated environment, than importing from across the globe, with the associated carbon costs of doing so, and from less regulated markets. Political rhetoric from the UK government appears to be moving in support of further (sustainable) exploration and production.
"As a consequence we anticipate an increase in occupier activity from Oil & Gas as operators in Aberdeen over the short term. We have already seen many "dust off" projects which had previously been paused in anticipation of a change in stance, and the occupational activity in the first quarter of 2022 supports this. However, while Oil & Gas will continue to play a part of Aberdeen's economy throughout the UK's energy transition period, what defines the current market unlike previous years, is the far greater spread of sectors driving demand."