Savills predicts 3% increase in Scottish house prices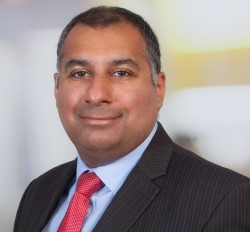 Property group Savills has upgraded its 2021 UK house price forecasts, predicting a 3% rise in Scottish house prices in 2021.
The firm predicted that average UK house prices will rise by 4% over the year, with a 21.1% growth from 2021-25. Prices in Scotland will increase by 22.8% by 2025, it added.
The new findings – which will be presented at Savills Scottish Home Truths, an online event being hosted online tomorrow - follows an unexpected market in 2020, which saw prices rise by 6.4% during Q4 2020 compared to 2019 Q4 in the UK and 3.2% in Scotland - the first time in modern history that house prices have risen in a recession.
---
---
Faisal Choudhry, Savills head of residential research in Scotland, said: "2021 is going to be a complex and uneven year, with competing forces impacting the housing market at different points. The outlook has improved since the beginning of the year given the speed of the vaccination programme, the expected relaxation of social distancing measures on both sides of the borer and government support for jobs and for the housing market.
"New data reveals 'sales agreed' remain well above the pre-pandemic norm, with the same true of mortgage approvals. That points to a strong first half-year which, together with the introduction of the mortgage guarantee scheme, underpins our expectation of 1.4m transactions in 2021."
Savills predicts a particularly strong market performance in Scotland, where lower 'house price to household income' ratios leave more capacity for price growth. Scotland will continue to attract local upsizers and buyers relocating from other regions. Price sensitivity will remain a factor this year, Savills says, but the value gap between London and Scotland will drive the market.
However, price growth will continue to be moderated by buyers' spending power over the next one to two year: once an economic recovery takes hold the government may try to recoup some of the pandemic support costs through taxation. Longer term implications of Brexit might also impact consume spending.
The release of pent-up demand from buyers who had been waiting in the wings during the first lockdown for the market to reopen in June drove a 36% increase in the number of agreed sales in Scotland in the last six months of 2020 compared to the same period in 2019.
This activity is now beginning to feed official data, with Registers of Scotland reporting the number of sales between October and December last year were 28% higher than during the same months in 2019.
Despite the ongoing lockdown and adverse weather conditions in Scotland, market momentum is continuing with transaction levels in January being 12% higher than January 2020.
Analysis of Savills own data has found that the number of buyers who registered to buy property in Scotland rose by 61% in the first two months of the year (compared to the same period last year) and there was a 54% increase in agreed house sales.
Buyers' quest for more space has triggered a revival in Scotland's country locations, particularly from town and city dwellers: Indeed, the number of buyers from Scottish cities purchasing Savills properties in surrounding areas during 2020 was more than double the number in 2019. Areas that outperformed include Aberdeenshire, Dumfries and Galloway, Perthshire, Ayrshire and Stirlingshire.
The markets in Scotland's cities and commuter areas also remained attractive to buyers on both sides of the border, due to their relatively green credentials, access to open spaces, resilient local economies and value for money compared to their counterparts south of the border.
Sales agreed in such location during the second half of last year were a third higher than the same period in 2019. Areas that outperformed included Aberdeen City, Dundee City, Renfrewshire and West Lothian.
Savills said it was disappointing that Holyrood confirmed Scotland's Land and Buildings Transaction Tax (LBTT) holiday will end on 1st April, despite last week's UK Government announcement that the nil-rate Stamp Duty band up to £500,000 will be extended until the end of June south of the border.
The nil threshold for LBTT had been raised from £145,000 to £250,000 last July and there was a surge in the number of first time buyers in the Scottish market last year as a result, it said. Indeed mortgage lending to first time buyers increased by 77% from 16,200 in 2011 to 28,600 last year and it is now on a par with lending to existing home owners.
Supporting buyers with small deposits is key to widening access to home ownership so it's encouraging that the Scottish Government's First Home Fund will continue, Savills added.
In addition, the Help to Buy Mortgage Guarantee will be available to first-time buyers as well as current home-owners buying a property for up to £600,000. The initiative will provide a guarantee to lenders across the UK who offer mortgages to people with a deposit of just 5%, with the option to fix their initial mortgage rate for at least five years, giving certainty over repayments.
Open for mortgage applications from April and will run until December 2022, the scheme will particularly benefit lower value markets like Scotland, where a 95% mortgage is more attainable.
Despite the surge in sales, price growth has remained relatively modest with a 4% annual rise in average transaction price in Scotland, from £180,874 in 2019 to £188,872 last year. This has been driven by pragmatism on the part of both buyers and sellers.
Looking to the year ahead, Savills said the impact of the pandemic on the economy is likely to be more keenly felt UK-wide in 2021 and it therefore expects such price sensitivity to remain a feature during 2021.
However low interest rates and the commitment people have made to moving will continue to drive those looking to move, it added. Confidence is likely to be further boosted as the rollout of the Covid-19 vaccines progresses.
Savills said it will be interesting to see what the legacy of the 'work from home' experiment will be and whether the recent renewed appreciation of greener locations will remain a feature of the market. It expects supply constraints to lift prices in particularly desirable hotspots, with good quality and appropriately priced properties continuing to receive competitive bids.