Savills: Scotland on track for best-ever year of inward investment for commercial real estate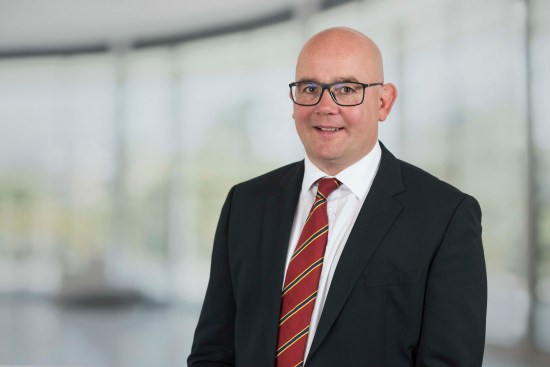 Scotland is on track to enjoy its best-ever year of inward investment for commercial real estate after attracting over £500 million in international capital in the first half of 2019, according to international real estate advisors Savills.
Almost half (49%) of all investment (£575 million) into Scotland in H1 2019 was made by international investors, representing the largest share of inward investment since 2016.
Asian investors accounted for the largest proportion investing £240 million into Scotland over the year, surpassing the £180 million invested in the whole of 2018. South Koreans invested over £200 million and invested in some of the largest deals in Scotland. Leonardo Innovation Hub was sold to Korean investors for £100 million with a 5.9% yield but the largest deal this year was to German investors who bought 4-8 St Andrew's Square for £120 million, representing a yield of 4.45%.
---
---
European investors also continue to invest heavily into Scottish commercial real estate with almost £200 million invested, with offices most in demand.
Nick Penny, head of Savills Scotland and director in the investment team, said: "2019 is shaping up to be a record year for inward investment into Scotland. Investors are attracted by the strong performance of the economy, record employment and more attractive yields on offer relative to other regional cities in the south east.
"Recent plans set out by the government to position Scotland as a forward-looking digital nation by embracing 5G has the potential to enhance Scotland's global competitiveness and continue to drive inward investment. We are already experiencing a growth in the tech sector, particularly in Edinburgh, and with digital becoming more engrained in business processes and procedures, having a fast and reliable digital infrastructure will become increasingly vital for businesses."
Offices proved to be the most popular sector in the first half of the year with £494 million transacted. Overseas investors accounting for over three quarters (79%) of investment, according to the latest data from Savills. The second quarter was particularly active with over £400 million of deals completing, four times the amount completed in the first quarter, and 93% going to international investors.
Overall, Edinburgh witnessed the highest level of investment within Scotland with £316 million worth of investment taking place across six deals, compared with five in H1 2018.
Glasgow and Aberdeen achieved £128 million and £50 million of office investment respectively. Key deals during H1 included 110 St Vincent Street, Glasgow, which Savills sold for £48 million reflecting a 5.4% yield and AB1 on Huntly Street, Aberdeen which was purchased for £13.5 million with an 8% yield, also advised by Savills.
Mr Penny said: "The fundamentals of the office market remain strong. Edinburgh is proving particularly popular due to the combination of a robust occupational market and restricted supply of high quality office space which has led to rental growth in the city. This environment is creating significant demand for office buildings with international investors that want to secure long-term income at attractive yields."
Momentum continues into Q3 with Franklin Real Assets Advisors' acquisition of Cameron Toll shopping centre last month for £38 million on behalf of their international value-add clients.
Assets on the market that are expected to generate significant attention from overseas buyers include The Gyle shopping centre in Edinburgh, which sits on a 50 acre site with potential to expand, is on the market via Savills for £125 million and Hermiston Gait Retail Park, which is currently being marketed for offers over £75 million.
Mark Garmon-Jones, head of retail investment at Savills, said: "This year we have seen a real flurry of activity in Scotland as its fundamentals remain strong. Edinburgh in particular is an attractive proposition with its capital city status, large student and residential population which underpins, alongside tourist spend, the city's retail performance. The capital's shopping centres such as The Gyle offer overseas investors an opportunity to acquire a substantial asset with a solid catchment area that offers significant expansion and development prospects."