Savills: Scottish commercial property investment volumes up 62% year on year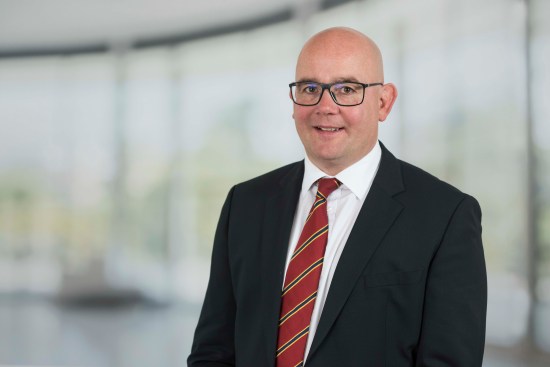 According to Savills, total investment into Scottish commercial property during H121 reached over £770 million, reflecting a 62% increase on the figure recorded for the same time period last year.
In addition, the international real estate advisor notes that with a further £490m currently under offer, the year end investment figure for Scotland is on track to meet or even surpass the pre-covid levels of £2.62 billion recorded in 2018.
Nick Penny, investment director and head of Savills Scotland, commented: "These half year figures are hugely encouraging and demonstrate how the pent up demand from last year is beginning to generate activity in the market, which will boost confidence as we enter into the second half of the year. Whilst we haven't had a huge amount of available stock in the market, investor appetite is increasing and we have seen pricing remain strong for quality assets.
"Private equity and overseas investors have been the dominant buyers in the market so far this year, despite the restrictions that the pandemic has generated. We expect overseas appetite to increase further as travel constraints begin to ease, particularly with Scotland continuing to offer good value."
Savills reports that the office sector accounted for nearly 40% of total investment volumes in Scotland at £295m, with Edinburgh accounting for 36% and Glasgow 27% of that.
Despite the large volumes of available capital for the industrial sub-sector, only £82m (11%) was recorded in the industrial sector, although Savills notes this is down to a lack of stock as opposed to a lack of investor appetite. Whilst investment into high street retail continued to remain low, the out of town retail sector has seen renewed interest due to its strong performance during the pandemic and long-term fundamentals.
Stuart Orr, investment director at Savills Glasgow, added: "We expect offices will continue to dominate investment volumes in Scotland for the remainder of the year as the supply and demand story and consequential rent growth is so strong in both Edinburgh and Glasgow.
"The near insatiable appetite for industrial and logistics will likely be frustrated by the lack of stock, which will continue to harden pricing in that sector. As a result we anticipate some of that capital will shift to retail warehousing, which I expect will have a strong H2."