Scotch whisky collection worth £8m to go on sale at auction
Over 3,900 bottles of primarily single malt Scotch, with an estimated hammer price of £7m - £8m will be sold by online whisky auction specialists Whisky Auctioneer next year.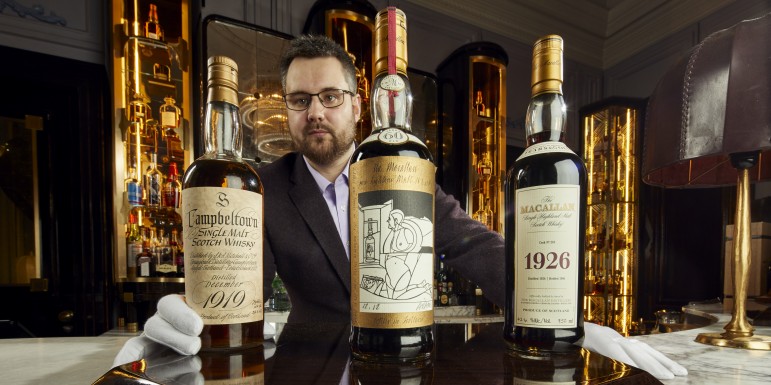 This whisky collection is the largest to ever be offered for public sale.
The Perfect Collection by Mr Richard Gooding consists of 'rare and remarkable whiskies' including the largest collection of The Macallan, Bowmore and Springbank.
---
---
The collection does also include examples of American whiskey and bourbon, Irish whiskey and single cask Japanese whisky.
The tranche includes highly sought-after bottles from iconic distilleries, as well as some of the world's most elusive whiskies from Scotland's long lost distilleries, which have never before been seen.
The Collection has been built and nurtured by the late Mr Richard Gooding - an American private collector from Colorado.
Amongst the whiskys to go on sale, is The Macallan 1926 Fine & Rare 60 Year Old, which currently holds the world record for the most expensive bottle of whisky sold.
This whisky sold was sold in October for nearly £1.5m, the BBC reports.
Other stars of the auction include a Springbank 1919 50-year-old (estimated hammer price: £180,000-£220,000) and The Macallan 50-year-old Lalique Six Pillars Collection (£90,000-£100,000).
The auctions will go live on Whisky Auctioneer from 7 - 17 February and 10 - 20 April 2020.