Scotgold Resources reports £11.9m in sales despite challenging Q4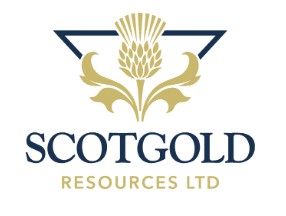 Scotgold Resources has reported sales of £11.9 million for the year ended 31 December 2022 despite poorer than expected gold production and sales in Q4.
However, as a result of the impacted Q4 2022 gold production and sales, the firm's financial and working capital position has been adversely affected.
The company, which operates the Cononish gold and silver mine in Argyll, Scotland, says it is working on additional funding to support delivery of 2023 mine plan. Current cash balance is approximately £350,000 with a net debt position of £12.6m.
Scotgold Resources CEO, Phil Day said: "2022 has been a year of significant development at Cononish. Advancing a mine and transitioning from development through to a long-term mining method, such as stoping, is always challenging, however I am pleased with the significant progress that has been made over the past year and would like to again thank our dedicated team that has helped build Cononish into the operational mine it is today, with over 100 employees.
---
---
"December 2022 has been by far our most challenging period in terms of the underground mine development, as announced on 21 December, which has put significant short-term strains on the business. However, mining in the New Year has been progressing well and in line with the mining plan, achieving 78 meters of mining development as well as c.500 ounces of gold mined, and 1,600 tonnes of ore mined and processed through the process plant.
"Our 2023 mine plan is focused on high grade and increasing ounce production, which in turn with lowering cost per ounce as the mine moves towards full production will generate significant cash generation per ounce. In line with this, management's guidance for production has been set between 11,500 and 13,500 ounces of gold.
"I look forward to 2023 and reporting on our progress at Cononish as we move through the final
development stage of the mine, into continuous long hole stoping."