Scotland's employment rate rose to 74.8% from August to October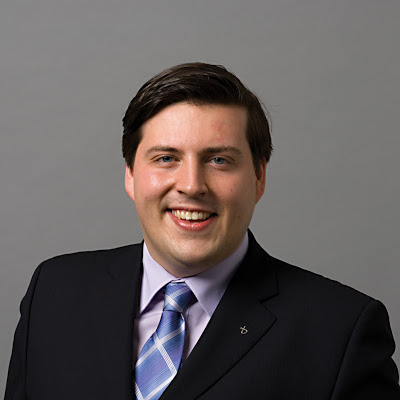 For August to October 2020, Scotland's employment rate estimate has risen over the quarter to 74.8%, according to the latest labour market statistics published by the Office for National Statistics (ONS) today.
The ONS data also revealed that Scotland's unemployment rate estimate has fallen over the quarter to 4.2%.
Scotland's unemployment rate was below the UK rate of 4.9%.
The proportion of people aged 16-64 in work (the employment rate) increased over the quarter (1.4 percentage points) and increased over the year (0.3 percentage points) to 74.8%. The data means that Scotland's employment rate was below the UK rate of 75.2%.
The economic inactivity rate decreased over the quarter (0.9 percentage points) and decreased over the year (0.8 percentage points) to 21.8%, meaning Scotland's inactivity rate is above the UK rate of 20.8%.
Commenting on the latest official labour market statistics, published by ONS today, Jamie Hepburn, minister for business, fair work and skills, said: "These figures still do not reflect the full impact of coronavirus (COVID-19) on employment as the Job Retention Scheme has played an important role in supporting employers and employees.
"We are also facing huge economic uncertainty as a result of Brexit and the UK Government's decision to leave the transition period on December 31 in the middle of a pandemic and a recession.
"However, the Scottish Government continues to support employers – and to help protect jobs – by making grants available to businesses impacted by COVID-19 restrictions."
He added: "This is in addition to our £60 million Young Person's Guarantee, giving every young person across Scotland aged between 16 and 24 the opportunity of work, education or training.
"Meanwhile, the £25 million National Transition Training Fund will help up to 10,000 people aged 25 and over, who have lost their jobs or are at risk of redundancy as a result of this crisis, to develop the skills required to move into sectors with the greatest potential for future growth and job opportunities, such as green technologies.
"We are taking every step within our power to create a stronger, more resilient, sustainable economy as we work to recover from the pandemic. Ensuring people have the right skills to futureproof their careers is crucial in achieving that goal."
He concluded: "Later this week we will publish our first Climate Emergency Skills Action Plan, to ensure Scotland's workforce has the skills needed for the transition to a net-zero economy. This plan identifies a series of priority areas focused on employers, education and individuals that will help Scotland capitalise on job opportunities emerging from the net-zero transition."
Tracy Black, CBI Scotland director, commented: "A more positive set of figures this month, with Scotland being only one of three areas to experience employment growth across the quarter.
"While that is positive news, we can't get afford to ahead of ourselves. With businesses and households continuing to be hit hard by the pandemic, and the rolling cycle of restrictions put in place to reduce transmission, the Scottish labour market remains in a fragile position.
"While news of a vaccine has provided hope, many firms – particularly in the hardest hit hospitality, retail and tourism sectors – are still finding it difficult to operate within the toughest COVID-19 restrictions. That's why the Scottish and UK governments must continue to do everything they can to support businesses through the winter."