Scotland's female entrepreneurs to get on track as 'Women's Business Station' launches
An ambitious, national programme aimed at supporting thousands of women on their business journey launched in Dundee this morning.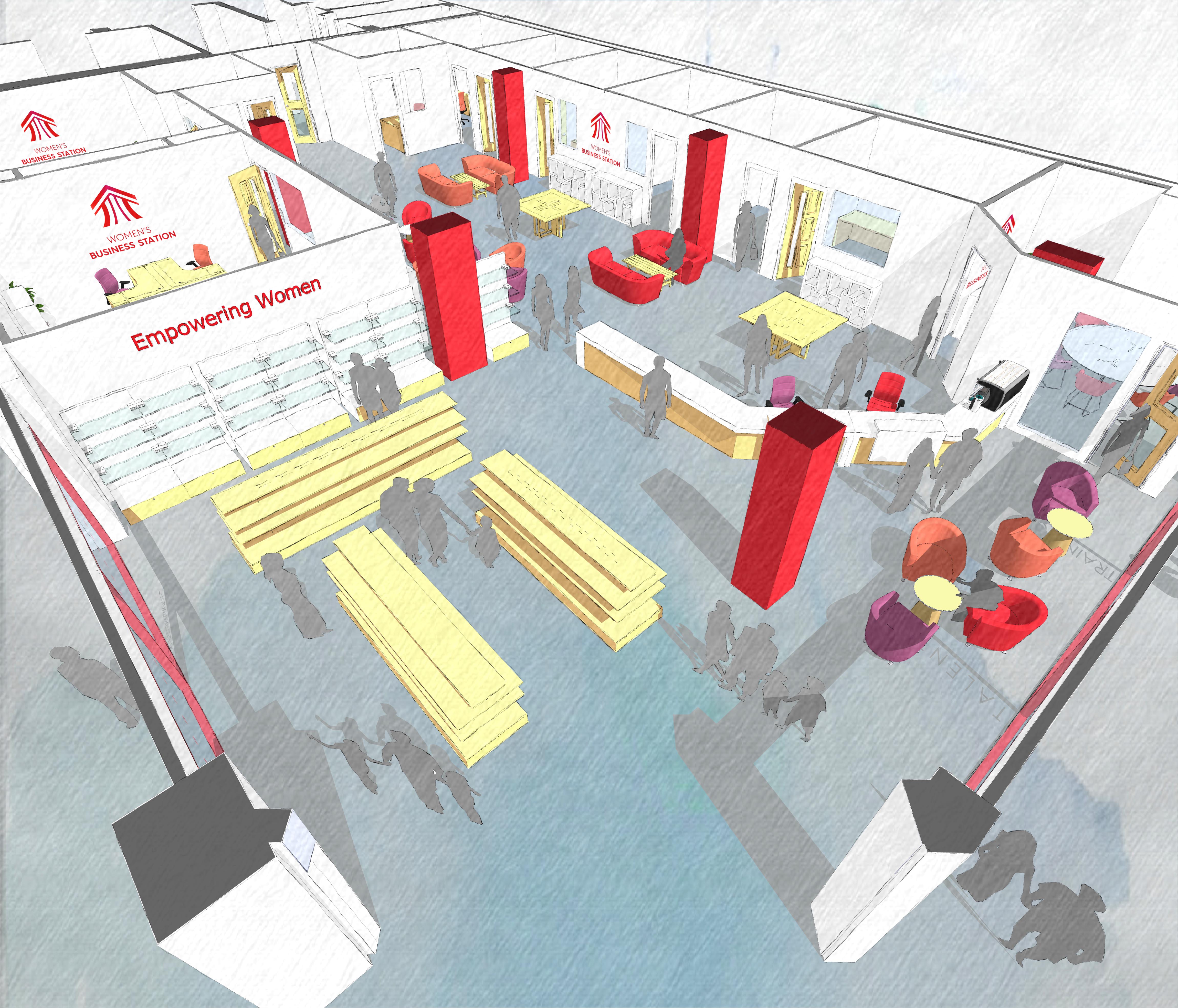 Women's Business Station continues the legacy of the highly successful and award-winning Coca-Cola 5by20 Dundee programme which, since 2017, has supported over 170 women, over 90 of whom have launched their own business and over 40 of whom continue to grow their business.
The new social enterprise has an ambitious, 10-year plan to be positioned in five towns or cities across Scotland. Learning from Coca-Coca, Women's Business Station has set its own target, '10by30', with hopes to enhance the socio-economic empowerment of 10,000 women in Scotland by 2030.
As well as formally launching the organisation on the first day of its three-day festive market and business start-up exhibition within Wellgate Shopping Centre, Angie De Vos (foreman), CEO will unveil the organisation's vision going forward.
Women's Business Station is in discussions with Dundee City Council and the landlords of Wellgate Shopping Centre to transform a former, 8,000sq ft retail unit into a business start-up and growth station for aspiring women entrepreneurs.
Designed with input from women who took part in the Coca-Cola programme, in conjunction with Dundee architect Alastair Fitchet of AJFitchet Architect, the unit would house 10 co-working pods, community area, meeting spaces and retail spaces where women can test the market. It is hoped that works could commence by Summer 2020.
Councillor John Alexander, Leader of Dundee City Council, talked in front of 150 invited guests including many of the businesswomen who have been through the programme to date. He said: "The launch of Women's Business Station is an incredible opportunity, not only for those involved in the programme but for the city generally. This programme has made a significant impact on female entrepreneurs but has also shone a spotlight on how we can develop and nurture new businesses in Dundee.
"Everyone involved should be incredibly proud, as I am, and excited for the future with the collaboration with Wellgate Shopping Centre. I can't wait to see what is on offer."
With Coca-Cola funding drawing to a close, Women's Business Station will embrace the next phase on the journey, embracing the expertise and empowerment of women throughout Scotland through three themes – Training, Trading and Talent.
Through an annual calendar of practical business and enterprise training courses, workshops, seminars, coaching and mentoring, women will have access to free training, allowing them to identify their vision and values, building their confidence and providing them with local support to make things happen.
Women will also have the chance to share their talents and services on a digital portal and via ongoing marketing campaigns.
Mrs De Vos said: "With the results and evidence from the last two years clear to see, it's time to take this to the next level, act on our ambition and those of the women themselves and extend our support right across Scotland.
"Women's Business Station is here to support you whatever your business goal, whether it's turning a hobby into a micro-business or embarking on a more ambitious plan. We've already shown we can make a tangible difference and are now set to inspire and support even more women on their business journey, making a truly positive impact on their lives, and in their communities."
George Grimes, associate director, retail management at MAPP (managing agents of Wellgate Shopping Centre), added: "We are delighted to be partnering with Women's Business Station on their official launch and festive market, a fantastic addition to our retail offering.
"Successful city centres are built upon strong and vibrant communities and we look forward to continuing to work with Women's Business Station to help deliver their future plans to reinvigorate the local community here in Dundee and help it not only succeed but thrive."
Although some training courses will remain free, a new membership model will allow Women's Business Station to be sustainable, grow and create new opportunities. Training programmes will also be offered to local businesses, driving growth and supporting the commercial aims of the organisation.