Scotland's first gluten free oat plans launched with £2m investment
Two north-east families have invested £2 million to launch Scotland's first dedicated gluten free oat plant in Aberdeenshire.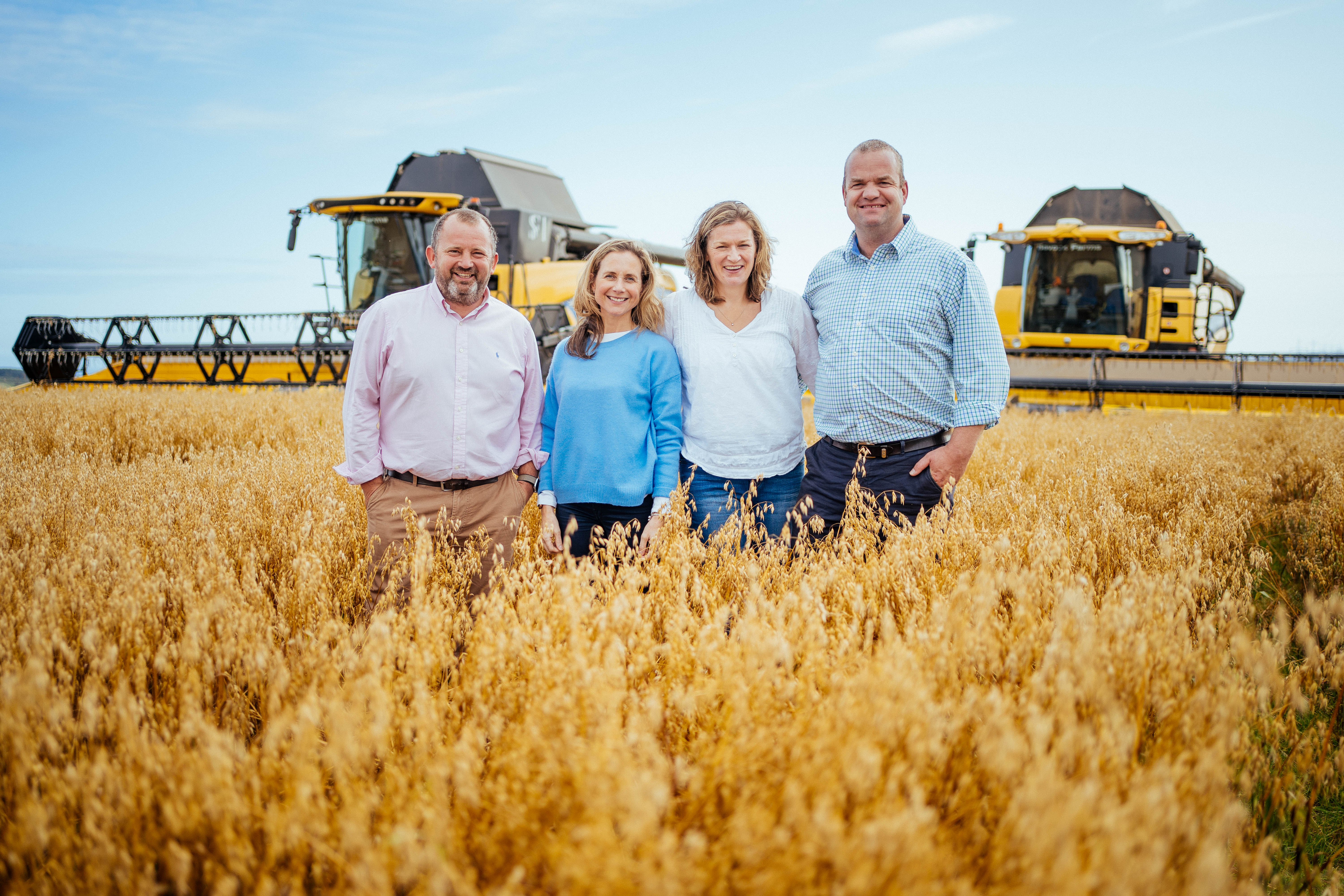 The 1,000sq metre Oat Co. Scotland facility has been built at Enerfield Business Park, near Foveran, which lies within the 30-mile Energetica corridor between Aberdeen and Peterhead.
Launched by Andrew and Debbie Booth, alongside Charlie and Jillian Russell, the gluten free production plant is one of only two in the UK with a dedicated gluten free facility.
The two families, which have farmed locally for eight generations, are growing the gluten free oats in the north-east and combining decades of farming knowledge with state-of-the-art technology to ensure full traceability with dedicated machinery for harvest, transport and processing.
The plant, which has the capabilities of producing oats for more than 2.5 million portions of porridge a month, has been supported by Scottish Government funding and backed by HSBC.
Oat Co. Scotland, which has three employees and currently six growers across Aberdeenshire, has already began selling products to the commercial market and is set to increase production and headcount as demand increases.
Mr Booth, of Savock Farms, Foveran, said: "We recognised a niche opportunity to grow a Scottish gluten free oat range with full assurance throughout the whole process, which was not something that anyone else was offering.
"We have created a unique facility for Scotland which will not only create jobs and support our local economy, but it will help to showcase the north east food sector across the world. Debbie and I already have a strong background in the food industry and in retail food production and sales so we are positive the product will be well received across Europe and further afield."
Mr Russell, of Dams of Craigie Farm, Whitecairns, added: "We have worked with the Booth family for many years and together we have a great skill base to bring this new product to market.
"We began developing the business in 2017 and with the support of our bank and the Scottish Government we have invested in dedicated machinery and built a state of the art plant which utilises digital technology to guarantee fully gluten free oats from farm to plate. We are proud to be the first in Scotland to bring this solution to the commercial market and the first in Europe to be using this innovative stabilising and roasting process."
Oat Co. Scotland, which passed its first gluten free oats through the dedicated mill just a few months ago, has already sold product into the UK market, is currently in talks with a number of major commercial producers who have supported the entire product development, and is set to begin exporting in goods in 2021.