Scotland's wealthiest people revealed in Sunday Times Rich List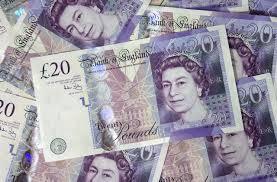 Anders Povlsen, the Danish billionaire who owns more land in the UK than the Queen and the Church of Scotland combined, is the richest person in Scotland according to the list.
Mr Povlsen has seen his wealth grow by more than £1.2bn in the past year, thanks to his retail empire. He has a 25% stake in the online fashion brand Asos, which has seen its value soar by £1.17bn since last year, rising to £1.42bn. The brand recently acquired the Topshop, Topman and Miss Selfridge brands from the wreckage of Sir Philip Green's high street retail empire.
The bulk of Mr Povlsen's wealth stems from Danish fashion retailer Bestseller, which owns the Jack & Jones and Vera Moda brands. Mr Povlsen is a major landowner in Scotland, his interests centred on the 43,000-acre Glenfeshie estate in the Cairngorms.
---
---
The coronavirus lockdowns have also been lucrative for Glenn Gordon and family, owners of the William Grant & Sons whisky business. The family have reported profits of £409m in the past year to lift them to £3.59bn. The Moray-based distiller owns brands that include Grants, Glenfiddich and Milagro tequila.
The India-based pharmaceuticals business Biocon, managed by Glaswegian John Shaw and Kiran Mazumdar-Shaw, has been revealed as another £1bn winner during the past year, raising the couple's wealth to just under £3bn and third place in the Scottish Rich List.
Mr Shaw and his wife, who set up the business in the late 1970s, own a 60% stake in Biocon - 20% higher than previously thought - which accounts for the bulk of their gain in this year's Scottish Rich List.
There are 14 Scots or individuals with a connection to Scotland listed in this year's 250 richest in the UK, 10 of them billionaires.
Also included in the list are Sir Ian Wood and family, who operate oil and fishing services, retail tycoon Mohamed Al-Fayed and family, Mahdi al-Tajir, who runs metals, oil and water operations and The Thomson Family, the owners of DC Thomson.
They are among a record-breaking 171 billionaires in the UK recorded this year, up 24 from 2020, a year-on-year increase that is also a record. The combined wealth of the 171 UK billionaires is £597bn, up £106bn, or 21.7%.
The Rich List is based on identifiable wealth, including land, property, other assets such as art and racehorses, or significant shares in publicly quoted companies. It excludes bank accounts, to which the paper has no access.