The Sunday Times publishes Scotland's 2019 Rich List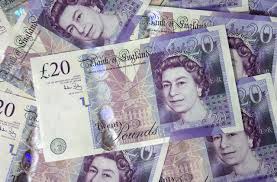 The Sunday Times has published its Rich List 2019 revealing that Scotland's richest residents are worth £35 billion.
This year's list contains 82 entries in Scotland who between them are worth £34.957bn, equal to 4.5% of the wealth of the UK's richest 1,000.
Their combined wealth is up by £2.618bn (8.1%) on last year when the total wealth of the 81 Rich List entries from Scotland was £32.339bn.
The listing has also highlighted that most of the country's wealth is generated on the east of the country within a band that stretches from Edinburgh to Moray — although Glasgow is still home to the highest number of multi-millionaires.
The 2019 list shows that six of Scotland's 11 billionaires are based in the east of the country. They are worth almost £10.5bn, just over 60% of the combined wealth (£17.245bn) of Scotland's super-rich.
Over half (44) of Scotland's multi-millionaires live in the east of Scotland in areas such as Moray, Aberdeenshire, Perthshire/Tayside, Edinburgh and Lothian. They are worth £20.315bn which is 58.1% of the total Rich List wealth in Scotland.
Moray is home to two of the country's wealthiest individuals; Glenn Gordon and family, who have amassed a £2.882bn fortune from spirits and distilling, and Trond Mohn, the Norwegian entrepreneur who was born in Buckie during the Second World War.
Edinburgh boasts one billionaire — the property and finance tycoon Jim Mellon (£1.1bn) — and 11 multi-millionaires including JK Rowling and Sir Tom Farmer. Aberdeen's resident billionaire, the oil tycoon Sir Ian Wood (£1.763bn) is joined by eight multi-millionaires.
Fourteen entries in this year's Rich List hail from Glasgow and boast a combined wealth of just under £5.5bn. They include John Shaw and Kiran Mazumdar-Shaw, whose estimated fortune from pharmaceuticals is £1.689bn and the Clark family, which has made £1.178bn from car sales.
Glasgow has a total of 12 multi-millionaires, the highest number in Scotland, including Duncan Bannatyne (£300m, fitness clubs/hotels), Sir John Mactaggart (£200m, property) and Sir Peter Vardy (£187m, car sales). JK Rowling's wealth is put at £750m, up £50m on last year.
Calvin Harris, the Dumfries-born DJ is also thought to have amassed a further £25m this year.
---