Scottish business leaders come together for National Inclusion Week
Business leaders from across Scotland have come together to share their stories and inspire young people as part of National Inclusion Week.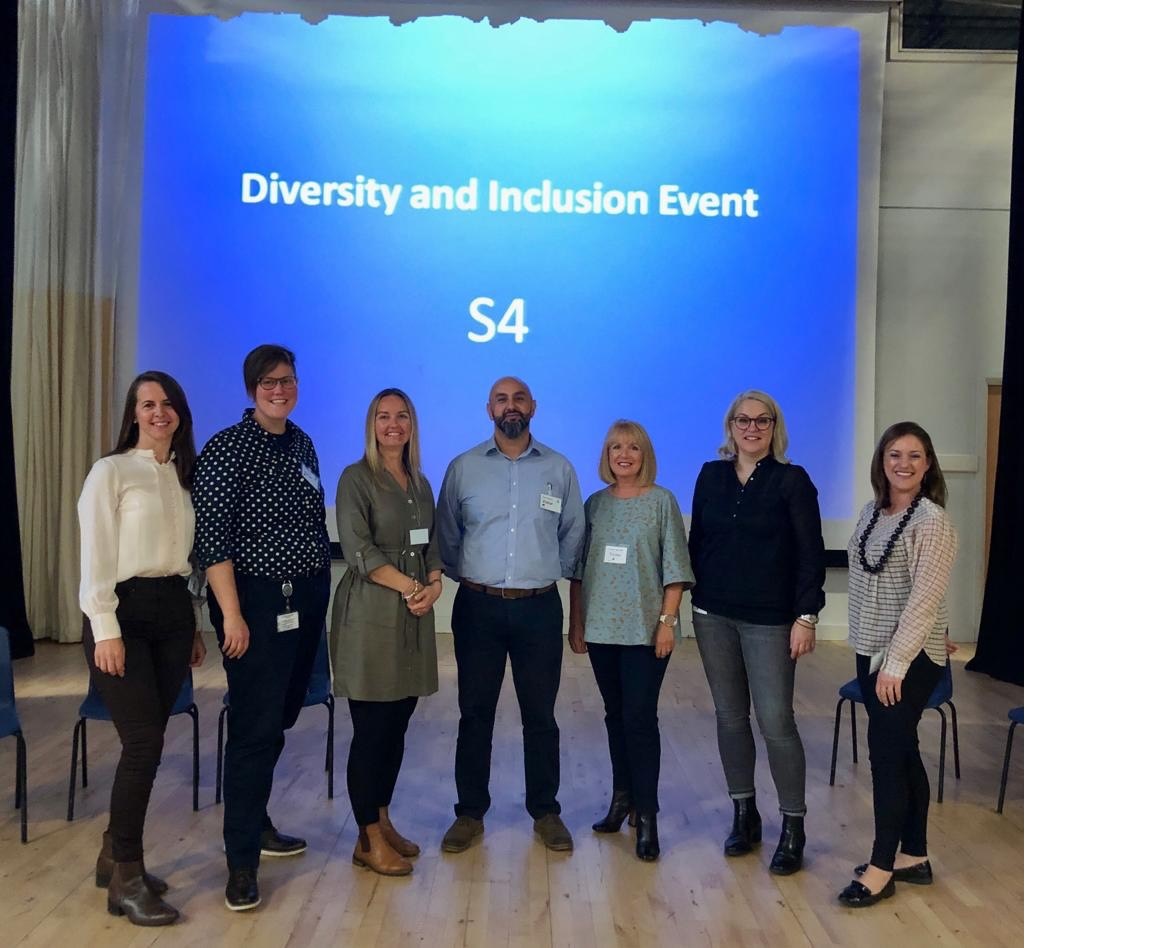 On Wednesday, representatives from KPMG, Martin Currie, PwC, Royal London Group, Investment2020 and Aberdeen Standard, spoke to over 100 S4 pupils at St. David's High School in Dalkeith.
The visit is part of a number of initiatives designed to make workplaces across Scotland more inclusive, equal places to work.
As part of the event, pupils were able to ask questions, hear real-life stories about the wide variety of backgrounds from each of the business leaders, and take part in workshops exploring ambition and their own development plans.
Senior manager at KPMG, Connie Crawford, led the Diversity Project Group.
She said: "This initiative brought together different businesses to champion more inclusive cultures across our corporate worlds. We felt that National Inclusion Week was the perfect opportunity to get our message out and proactively work with young people from different backgrounds, to drive up social mobility, and inspire and motivate them into considering careers in professional services.
"Sometimes children find it hard to reach for the stars when circumstances present endless challenges. Our mission was to show the students how to use their circumstances to propel themselves forward, to grow in spite of their surroundings, and that they can make it."
She added: "Our Discovery work experience programme is one example where we're helping young people from lower socio-economic backgrounds gain exposure to accountancy, particularly as it supports a cross-sector initiative called Access Accountancy.
"Many of the young people who go on these programmes apply and join our KPMG360° apprenticeship scheme as a result. So, if we can inspire just a few young people with our own unique stories about achieving goals, we'll be delighted to have played our part in driving positive change in the industry."
Lynn MacLeay, senior manager at Royal London, said: "It was a great way to bring the outside world of work to life for so many students who are looking for a bit of inspiration and to find out where help and support is available to help propel them forwards."
Liz Cole, HR business partner at Martin Currie Investment Management, added: "We are aiming to highlight the diversity and range of careers available in financial services, and to break down any perceptions that a career in financial services may not be accessible. In turn we hope over time that our actions will lead to even greater diversity in our industry. Taking time to speak to young people is a brilliant way to share our personal experience with them, to learn from them and to raise the profile of financial services as a career destination."
Anna Smith, PwC relationship manager, also said: "Making sure everyone can be themselves at work is hugely important to PwC. No one should feel excluded or isolated in work simply because of their background, personal attributes, or the demands that their life outside work might make of them. But we know it's the small things that happen in every one of our offices across Scotland every day, in every team, that makes the biggest impact in terms of whether our people feel valued and included."